If you thought finishing The Legend of Zelda: Ocarina of Time was difficult, imagine doing it blind.
Ontario, Canada's Jordan Verner put out a message online that he was looking for assistance so he could complete The Legend of Zelda: Ocarina of Time. "It was basically a call for help to people online," says South Carolina-based gamer Roy Williams.
Williams befriended Verner and along with their other friends, he began trying to help the blind gamer finish Ocarina of Time. "Every time we make a move," Williams says, "we roll, jump, do anything, we type down on the computer exactly what we're doing."
The instructions would then be sent to Verner, who could have the computer read them back to him.
To try to understand where Verner was coming from, Williams even played through the game blindfolded. "When I was younger, a doctor told me I would go blind, which turned out not to be so, but it scared me and I was like I want to be able to get through his disability," said Williams of what motivated him to help his fellow gamer.
G/O Media may get a commission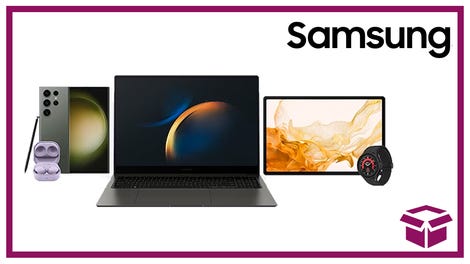 24 hour deals
Discover Samsung - Daily Deal
Two years and over one hundred thousand keystrokes later, Verner finally complete the game. "I felt great," said Verner. "I felt strong. I felt like the sky's the limit."
Camden man's project helps blind man beat video game [WIS News Thanks, WickedestChild!]