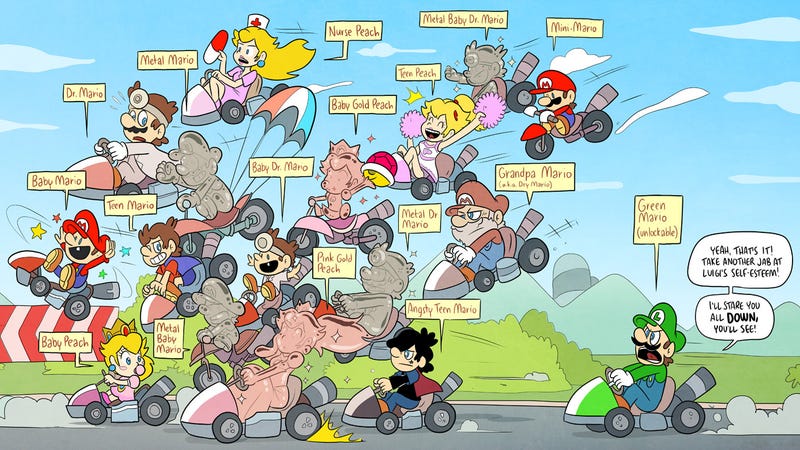 With all the clone characters, like Metal Mario or Pink Gold Peach, introduced in Mario Kart 8, DeviantART artist TheBourgyMan played with the idea of what a future Mario Kart would look like if Nintendo stayed on this path. Well, I hope we don't have to wait 9 more games for Grandpa Mario.
Someday in Mario Kart 17 [TheBourgyMan, DeviantART]
Dayshot is an image-based feature that runs every morning, showcasing some of the prettiest, funniest game-related screenshots and art that we can find. Send us suggestions if you've got them.
To contact the author of this post, write to: gergovas@kotaku.com