Grand Theft Auto V, Dragon Age: Inquisition, Far Cry 4 — they're all very nice, but have you considered not killing people with virtual Japanese pop idols?
Along with all of those other games that hit stores today comes Sega's Hatsune Miku: Project Diva F 2nd, the latest in a growing line of rhythm games featuring the vocaloid (electronic) singer who recently took David Letterman by storm and/or surprise. For those of you new to gaming, there are rhythm games out there that do not require a touchscreen phone or tablet or a Kinect.
It's a wide range of Japanese music, presented for the first time with both Romaji Japanese and English subtitles, allowing players to sound horrible in two languages as they press buttons in time with on-screen prompts.
While not playing the rhythm game, a terribly compelling activity in which new songs are unlocked each time you complete another, players can magically put MP3 files onto their PlayStation 3 or (less magically) Vita and create their won levels.
G/O Media may get a commission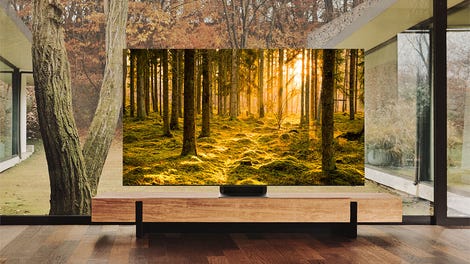 Up to 40% off
Samsung Smart TVs
Or they can play poke the virtual idol. Not as sexy as it sounds.
The Idol Room mode actually allows players to build a friendship with Hatsune Miku and friends by rubbing their heads, decorating their rooms and giving them presents. They like presents.
But I like rhythm games, and this one is excellent, whether you take it easy with one or two PlayStation face buttons, or play the game on Extreme, which no one outside of Japan has ever survived.
So everyone else can have fun with the shooting and slicing and wandering through various woods. I feel a song coming on.
Hatsune Miku: Project Diva F 2nd was released by Sega today for the PlayStation 3 and Vita instead of some boring Yakuza game.