Lust for Gaming | LOS ANGELES, CA: In May 2004, Iggy Pop showed up at the E3 PlayStation 2 celebration (Photo: Robert Bertoia | Getty)
---
Your Handy Guide to E3's Big Press Conference Kick-Off Times Keeping track of E3's big press conferences-where all the important announcements are made-can be hard enough. But keeping track of them and then knowing what time that is in your particular part of the world? That's really hard!
G/O Media may get a commission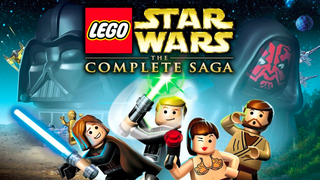 $10 or more
Humble Bundle - Starlight Bundle
---
Kotaku 's E3 Predictions! Today isn't just Monday, it's the day that gaming's biggest show, the E3 gaming expo, kicks off in Los Angeles.
---
This Is Probably the NGP's New Name and Logo It won't be official until it's unveiled on stage during Sony's E3 press conference, but bookmakers are surely cutting off bets on the NGP's final name after this trademark filing turned up overnight.
---
Stupidity Is Universal (Pornography, Too) You might know Gatchaman (known in the West as Battle of the Planets) from the fighting game Tatsunoko vs. Capcom or the Gatchaman anime. You will know Eririka Katagiri for this stupid stunt she pulled over the weekend.
---
Are These Microsoft's E3 Games? This week, the E3 gaming expo gets underway in Los Angeles. Gaming's heavyweights are showing off new hardware and new games. According to one source, here's the list of titles Microsoft will be showing.
---
E3! E3! E3! E3! E3! E3! –Brian Ashcraft
---
We like tips!
Got tips for our editors? Want to show the world your latest creation? Ready to anonymously share an unannounced game? Email us at tips@kotaku.com. Or leave us an anonymous voicemail at (612) 568-2581.
Want a different layout?
Click here for the Speak Up or Tips forums. Want a more "blog-like" look? Click the button up top next to "Top Stories."
Get more Kotaku!
Want even more Kotaku? Want to know which of your friends read us? "Like" us on Facebook and follow us on Twitter.