The entire site of Good Old Games, the online seller of classic - and DRM-free - video games, has been taken offline and replaced with a message saying the service has been closed. Update: This is looking like a marketing move.
"We have recently had to give serious thought to whether we could really keep GOG.com the way it is," reads the front page message. "We've debated on it for quite some time and, unfortunately, we've decided that GOG.com simply cannot remain in its current form."
The message thanks GOG customers for "an unforgettable journey into the past," and says that later this week "we'll put in place a solution to allow everyone to re-download their games."
Update: Good Old Games spokesman Tom Ohle gave this comment to Kotaku: "As the message on the site says, this doesn't mean GOG is gone. We'll have more to share in the coming days."
Signs point to a potential relaunch of the service. Good Old Games had always carried a "beta" tag. This Polish financial news page, translated, (Good Old Games' owner is Warsaw-based CD Projekt) indicates news is coming on Wednesday. [Thanks to Kotaku reader jayntampa for the link.]
G/O Media may get a commission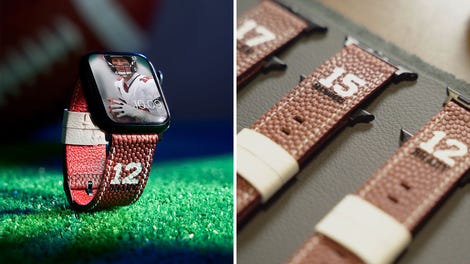 Official NFL PRODUCTS
Official NFL Apple Watch Bands
The abrupt closure - first noticed sometime after 10 a.m. MDT - set off speculation of legal trouble or an attack on the site. There's no evidence that either is the case. Good Old Games' Twitter feed on Friday morning offered a farewell message, and referred obliquely to problems keeping customers, publishers and management happy. But just a day before, GOG announced it was offering a Codemasters bundle at a deep discount.
The farewell message is not limited to GOG's front page; all previous links to other parts of the site redirect to the closure page.
Good Old Games, owned by the Polish games distributor CD Projekt, launched in 2008. It offered classic PC games, tuned to ensure compatibility with modern versions of Microsoft Windows. It was known and well liked among gamers for its commitment to selling games without Digital Rights Management protection, considering it an ineffective anti-piracy method that punishes legitimate users.
Here is Good Old Games' farewell message, in its entirety:
Dear GOG users,

We have recently had to give serious thought to whether we could really keep GOG.com the way it is. We've debated on it for quite some time and, unfortunately, we've decided that GOG.com simply cannot remain in its current form.

We're very grateful for all support we've received from all of you in the past two years. Working on GOG.com was a great adventure for all of us and an unforgettable journey to the past, through the long and wonderful history of PC gaming.

This doesn't mean the idea behind GOG.com is gone forever. We're closing down the service and putting this era behind us as new challenges await.

On a technical note, this week we'll put in place a solution to allow everyone to re-download their games. Stay tuned to this page and follow us on Twitter and Facebook for updates.

All the best,
GOG.com Team