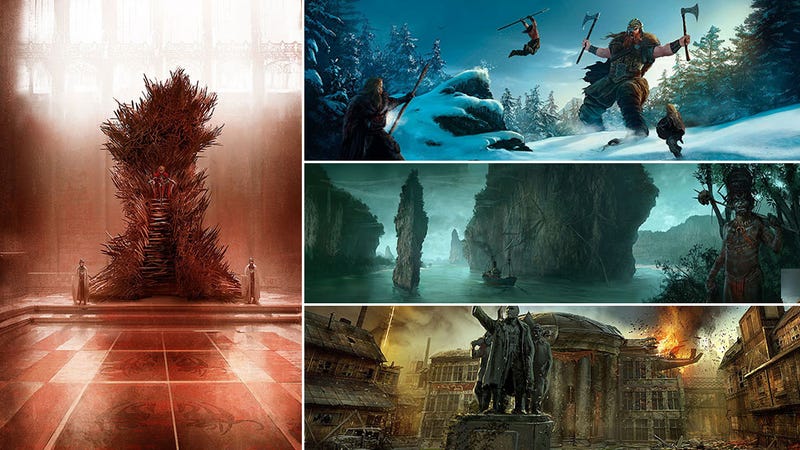 Fine Art
[Fine Art](https://kotaku.com/c/fine-art) is a celebration of the work of video game artists, showcasing the best of both their professional and personal portfolios. If you're in the business and have some art you'd like to share, [get in touch!](mailto:plunkett@kotaku.com)
The one in the show is cool, don't get me wrong, but in the books, it's described as being made of one thousands blades. HBO's version is nowhere near it.
This one, though, is closer to the real thing. So much so that series creator George R R Martin has given the image his blessing.
It was done by Marc Simonetti, a veteran concept artist with over ten years experience who has worked in print, film, advertising and video games.
In that time, he's done stuff for clients like Activision, EA, Ubisoft, Dark Horse, Wizards of the Coast, Sony and Fantasy Flight Games.
You can see more of his work at his personal site.
To see the larger pics in all their glory (or, if they're big enough, so you can save them as wallpaper), click on the "expand" button in the bottom-right corner.
Fine Art is a celebration of the work of video game artists, showcasing the best of both their professional and personal portfolios. If you're in the business and have some concept, environment, promotional or character art you'd like to share, drop us a line!