A Canadian military garrison has a rush order out for 500 video games, a requisition that a headquarters spokeswoman admitted is "strange."
The government tender, which closes Dec. 2, asks for Gears of War, Grand Theft Auto 4 and Assassin's Creed 2, in addition to rhythm gaming titles, Mortal Kombat vs. DC Universe, and X-Men Origins. The spread and the appeal of the games, plus the fact they asked for Gears of War on the PC, make the tender extremely curious. No one's going to be playing Fallout 3 in a rec hall, you know.
The shipment is to be delivered "as soon as possible" to the Longue-Pointe Garrison in Montreal. For Gears of War, 93 copies are requested. For Modern Warfare 2, the garrison requires 82 copies. Longue-Pointe Garrison is a supply depot.
The complete list in the Canadian Forces order according to the CP:
Gears of War (PC)
Rock Band 2 (Xbox 360)
Call of Duty 4: Modern Warfare (Xbox 360)
Guitar Hero 3 (Xbox 360)
Assassin's Creed 2 (Xbox 360)
Call of Duty: Modern Warfare 2 (Xbox 360)
Grand Theft Auto 4 (Xbox 360)
Gears of War (Xbox 360)
Mortal Kombat DC Universe (Xbox 360)
Rock Band (Xbox 360)
Tiger Woods 2011 (Xbox 360)
X-Men Origins (Xbox 360)
Guitar Hero 3 Legends of Rock (Xbox 360)
Fallout 3 (Xbox 360)
Assassin's Creed 2 (PS3)
Ghost Recon (Xbox 360)
G/O Media may get a commission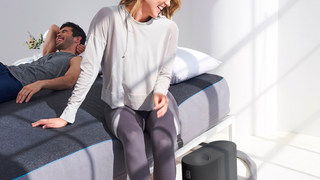 Eight Sleep Pod Cover
'Gears of War,' 'Call of Duty' on Canadian Forces' Hit List [Canadian Press via GamePolitics]