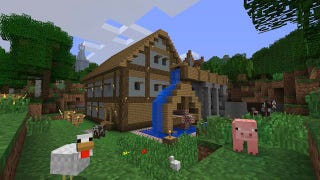 Looks like Mojang is working with Warner Bros. on a Minecraft movie. An actual finished film may or may not eventually materialize, but either way, you can't help but wonder: What might a full-length, big-budget Minecraft movie look like?
It's not exactly a game that has an obvious cinematic counterpart, after all. The world of Minecraft has a million stories to tell; that's part of the appeal. The sky's the limit, which might actually be a problem for a movie.
Some of our staff had their own ideas on Twitter:
Oh, ha ha, Kotaku people, you're all so clever.
Seriously though, we know what one fan-made Minecraft movie might've been like, but I'm curious what you guys think. Be as joking or as serious as you like, but to you, what would a good Minecraft movie look like?