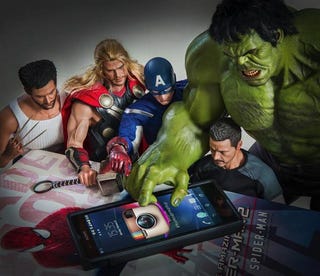 It's not always exciting to be a superhero. There's downtime, when superheroes go back to their daily lives, screw around, play jokes on each other, and pass the day. Finally, we get to see all this recreated in collectible figures and slick photography.
Using Hot Toys figures and little toy props, photographer Edy Hardjo recreates the dull and humorous parts of superheroes' lives—you know, the kinda stuff that doesn't usually make its way into the comic books.
The photos are from Hardjo's Facebook and Instagram. They're great.
All photos: Edy Hardjo Facebook/Instagram
To contact the author of this post, write to bashcraftATkotaku.com or find him on Twitter @Brian_Ashcraft.