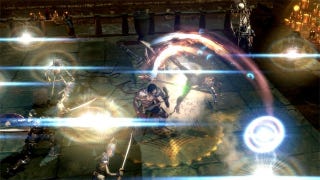 Looks like I might be up to my eyeballs in lens flare this weekend if I play some Dungeon Siege III, as I intend to do. There's an Xbox 360 build I haven't gotten to yet, which I shall correct.
I also need to spend a lot more time with L.A. Noire. Good thing this is a three day weekend for Kotaku, or at least those of us who enjoy U.S. citizenship. While I'd like to wrap up L.A. Noire to keep myself spoiler-free, I just don't see the credits rolling any time soon.
There's really nothing else on the menu this weekend, as it's already busy with other obligations.
What about you? Got some gaming going on this Memorial Day weekend? Let us know in the comments!