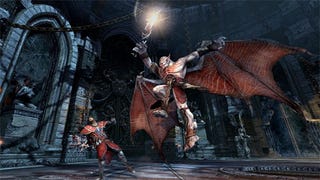 I'll be wading whip deep in Castlevania: Lords of Shadow all weekend, making my way through the game that looks great in stills, but is so far a mixture of interesting mechanics and good, but not great, gameplay.
But stick with Lords of Shadow I shall. There hasn't been a Castlevania game released on a console or handheld in the last five years that I haven't played. The original Castlevania and Castlevania II: Simon's Quest were minor obsessions of mine—the former more so than the latter—as have been Iga's "Metroidvania" games.
I've also got Rock of the Dead in the house along with a handful of other games to play, including more Left 4 Dead 2.
But what about you? What's the plan for this weekend?