This coming week is the first classically huge week of the Fall to Holiday sales cycles. Scribblenauts, Marvel Ultimate Alliance 2, Wet and Need for Speed: Shift would all command top billing with a week all to themselves.
Here they battle it out in a huge scrum that also includes the releases of NHL 10 and NHL 2K10, Wet and, of course, the highly anticipated Learn Geography for the DS. Not to mention the PC finally sees Batman: Arkham Asylum, Red Faction: Guerrilla, and Resident Evil 5.
This week's count: fourteen for DS, 12 for PC, 11 for 360, 10 for Wii, nine for PS3, three for PSP, two for PS2.
Monday (Sept. 14)
Mario & Luigi: Bowser's Inside Story (DS)
My Boyfriend (DS)
Princess in Love (DS)
Tuesday (Sept. 15)
Age of Empires III: Complete Collection (PC)
Animal Planet: Vet Life (DS, Wii)
Ant Nation (DS)
Batman: Arkham Asylum (PC)
Bleach: The 3rd Phantom (DS)
Chicken Blaster (DS, Wii)
Cloudy With a Chance of Meatballs (DS, PC, PS3, PSP, Wii, 360)
Dreamer: Top Model (DS)
Heroes Over Europe (PS3, 360)
Learn Geography (DS)
Majesty 2: The Fantasy Kingdom Sim (PC)
Marvel: Ultimate Alliance 2 (DS, PS2, PS3, PSP, Wii, 360)
Monster Trucks Mayhem (Wii)
Naruto Shippuden: Ninja Destiny 2 (DS)
Need for Speed: Shift (PC, PS3, PSP, 360)
NHL 10 (PS3, 360)
NHL 2K10 (PS2, PS3, Wii, 360)
Our House (DS)
Our House Party (Wii)
Pacific Liberator (Wii)
Pinball Hall of Fame - The Williams Collection (PS3, 360)
Qubed (360)
RACE On (PC)
Red Faction: Guerrilla (PC)
Resident Evil 5 (PC)
Runes of Magic Chapter II: The Elven Prophecy (PC)
Scribblenauts (DS)
Time of Shadows (PC)
Tornado Outbreak (PS3, Wii, 360)
Toy Story Mania (Wii)
Wet (PS3, 360)
G/O Media may get a commission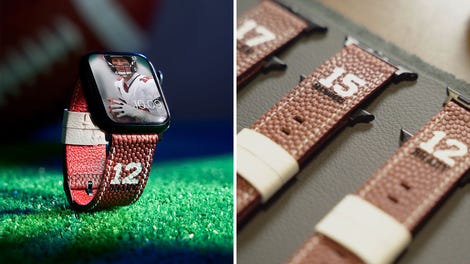 Official NFL PRODUCTS
Official NFL Apple Watch Bands
Wednesday (Sept. 16)
Panzer General: Allied Assault (360)
Thursday (Sept. 17)
Madballs in Babo: Invasion (PC)
Friday (Sept. 18)
Supreme Ruler 2020 Gold (PC)