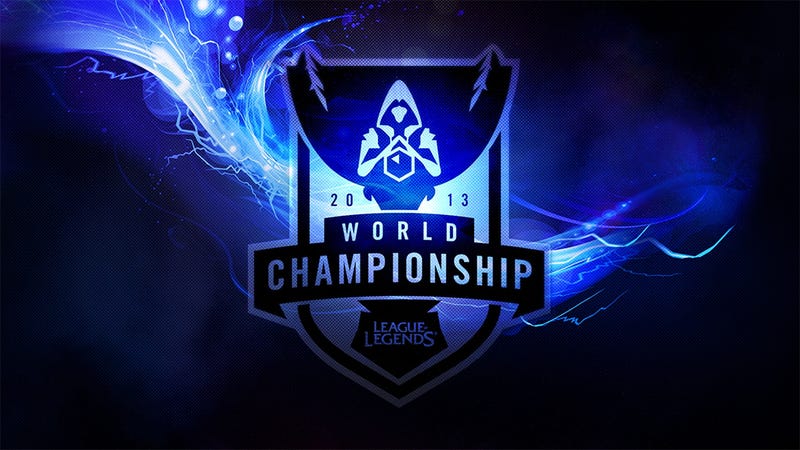 Fourteen of the top League of Legends teams from around the world have converged on Culver City today, the first step on a long journey to the Grand Finals on October 4 at the Staples Center in Los Angeles. The competition is fierce. The commentators are going crazy. Watch all the action here.
The initial matches start today and run through Saturday, with a break on Wednesday for snacks.
The Quarterfinal run September 23-25, featuring four matches between the teams that make it through this week's chaos, along with the four teams that have already qualified for the Quarterfinals — NaJin Black Sword, Royal Club Huang Zu, Cloud 9 and Gamania Bears, each no doubt paying close attention to what's happening today through Saturday.

September 27 and 28 are the Semifinals, and the two winning teams from those will go head-to-head on October 4.
Who will win the whole shebang? My money is on the viewing public.