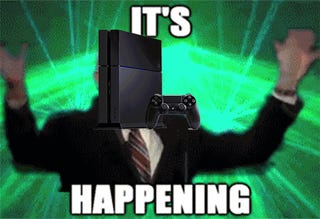 Why wait until E3 for a press conference full of gaming news? Sony's promising big announcements for tonight's big PS4 All Access show, and we've got it streaming for you live, right here.
Sony's promising news on Metal Gear Solid V, Destiny, and The Last of Us DLC, plus whatever big surprises they've got up their sleeves.
UPDATE: Show's over! The big news: new Uncharted, Destiny beta news, MGSV PlayStation exclusive mission, and the first guy to buy a PS4.