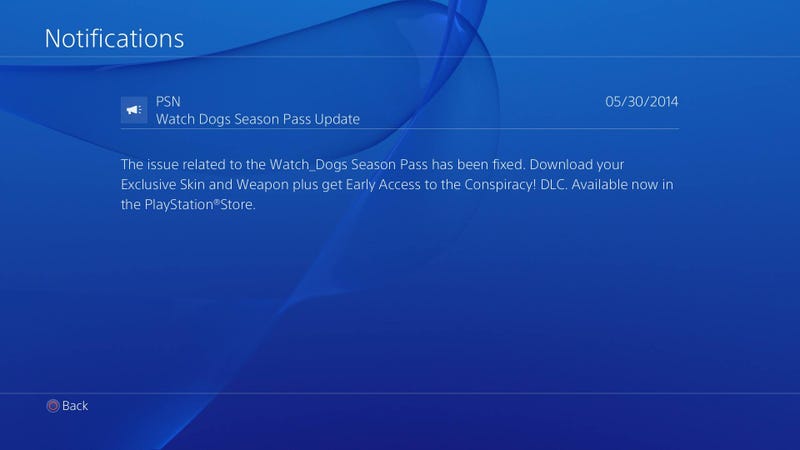 It looks like Watch Dogs might be getting past one of its launch woes. A note sent to me on my PS4 in the "important notifications from PlayStation" part of my inbox indicates that problems with the game's season pass have been fixed. Ubisoft also Tweeted this afternoon that "authentication" issues have been resolved, presumably making PC gamers' lives easier.
The PlayStation alert I got appears to refer to some gamers' inability to access the content that is supposed to be ready on launch day with the game's season pass.
The PlayStation message was sent in the last hour.
A few hours prior to that, the official Watch Dogs Twitter feed appeared to give the all-clear for all Uplay authentication issues which presumably means those that had also been keeping some PC players from logging on to play the game.
If you've been having any Watch Dogs issues on any platforms, please chime in and let us know if things have cleared up. Hopefully, Ubisoft has just made Watch Dogs' players' weekends a little more fun.
To contact the author of this post, write to stephentotilo@kotaku.com or find him on Twitter @stephentotilo.