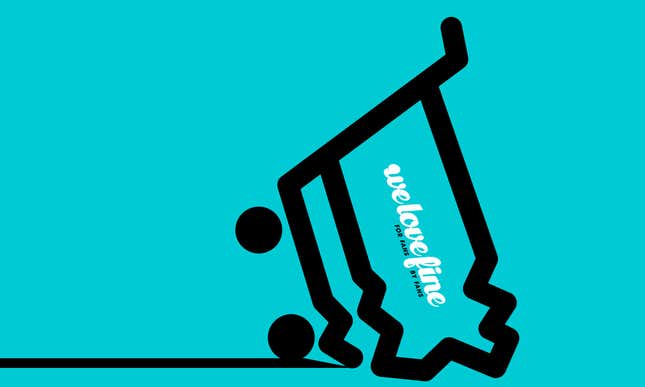 WeLoveFine, a nerd-goods merch company, won't play host to this year's Dota 2 International Secret Shop, Valve announced last night.

The Top 10 Most-Played Games On Steam Deck: May 2023 Edition
The Secret Shop, Valve's seasonal memorabilia shop that opens once a year for The International, has been run through WeLoveFine for the last couple Internationals. For the Dota 2 community, this has been a point of frustration for some time.
Users on the r/dota2 subreddit listed out many examples of poor customer service and inordinate shipping fees, especially for fans outside the US. Considering the Dota 2 International is, literally, an international event, it was all the more ridiculous.
Valve replied to the complaints in a blog post.
We've decided to shut down the Secret Shop for now while we figure out how to better handle global distribution. Providing merchandise for Dota has never been a profit focused endeavor for us. Our goal has been to give easy access to the greatest number of Dota fans possible so they can show their affiliation with the game we all love. The way it is currently set up makes it really hard for fans to do that, and until we can fix it, we shouldn't have such an offer on the table. Anyone who already placed an order will continue to receive it, or may ask for a refund.
Users have since been happy to see the change, though no new distributor for the secret shop has been announced. With The International coming in just a few weeks, there isn't a lot of time to arrange a new vendor.