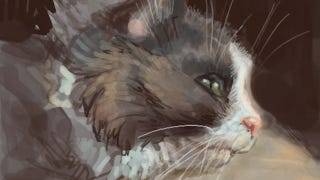 Budding game artist Ed Chee (Monkey Island 2 Special Edition) will be displaying some of his works in an exhibition to be held in Toronto early next month. What makes this cool is that all the paintings were done not in paint, but on a Nintendo DS.
Using the DS' Colors! program, Chee has drawn a massive collection of portraits and landscapes of the people and places around him. You can check them out in person between October 4 and October 10 at the Gladstone Hotel - Art Bar, 1214 Queen St. West, Toronto.
Above you'll see a selection of his work on the DS.
---
You can contact Luke Plunkett, the author of this post, at plunkett@kotaku.com. You can also find him on Twitter, Facebook, and lurking around our #tips page.