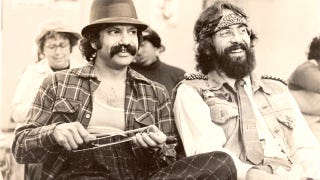 Welcome back, Kotaku readers. Did you have a good/festive/drunken 4th of July? Or was it just another day to you, as you celebrate your independence on a different schedule? Well, we take all walks of life in our open thread, so... welcome.
Mine was great, thanks for asking. I gorged on sliders, hot dogs, guacamole, cupcake and newborns. Seriously, I was surround by babies. It was crazy! My fourth continues tonight as my neighbors continue to burn through their remaining illegal fireworks. It's very considerate of them, this festivity extension. Gracias, neighbors!
Here are a few things to get the conversation going. Have a good night talking about whatever!