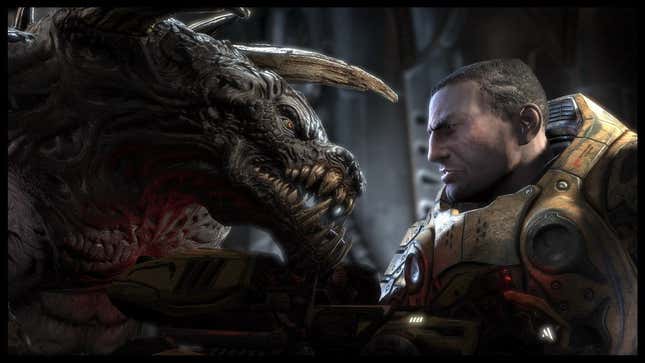 In December 2022—so, only a few months back—Epic decided to close a bunch of servers for old Unreal Tournament games. This was bad news for long-suffering fans, but it was met with one small silver lining: Epic leaked/announced plans to re-release Unreal Tournament 3, for free, "no strings attached".

The Top Ten Most Played Games On Steam Deck: December 2022 Edition
An update on Unreal Tournament 3's Steam page—which was left public and accessible for months—revealed the game would feature cross-play across all three of the PC's major shopfronts (Steam, Epic Games Store and GOG) and Epic said wrote on the page "No microtransactions and no strings attached. This is the fully-featured, award-winning first-person shooter you fell in love with... completely free."
Turns out there was at least one string attached, though, because as pointed out in this Wario64 tweet, the game has now simply disappeared, with all mentions on Unreal Tournament 3's Steam page of there being a new, free version having recently been removed. Meanwhile if you search for Unreal Tournament on Epic or GOG you get zero results.
Asked for confirmation of the release's cancellation, an Epic spokesperson told Kotaku "we have nothing to share". Man, this sucks! The server shutdowns were bad enough, but if this release has been cancelled as well that means there will be zero Unreal Tournament games available on any of the three biggest shopfronts on the PC. And this is the second time something like this has happened, after Epic cancelled an earlier Unreal Tournament reboot in 2018.
UT was a huge series, and while its later games didn't have quite have the same impact, its earlier titles were foundational in the development of the multiplayer first-person shooter as we know it today. To see the series' legacy neglected like this—by the company who originally released it, no less—is a huge bummer to fans now having to rely on community servers and piracy to play the games.