Nintendo's impressive video streaming service for the Wii U will not be out for launch after all. Nintendo is now planning for it to debut in December, which represents at least a two week delay.
Nintendo indirectly announced the delay today in a press release hyping the new system's Sunday launch.
Here's their description of the service:
Nintendo TVii: In December, Nintendo will activate this unique application that will transform how people find, watch and engage with TV shows, movies and sports. Nintendo TVii makes watching TV simple and fun by bringing together a program guide, remote control and social interaction into one, seamless second-screen experience on the GamePad. Nintendo TVii comes with Wii U at no additional charge and requires no additional equipment. It works with existing cable and satellite channels. Viewers can engage with others in a variety of ways, such as commenting on moments as they happen on live TV, and then sharing those thoughts via Miiverse, Facebook and Twitter. Users can also discover more about what they're watching, as information from a variety of sources is automatically linked to the program they are watching, including sports data. Nintendo TVii is customizable for every member of the family.
The company demonstrated the service in September, and has repeatedly shown it off to the press as an example of how the Wii U will be about more than just gaming.
G/O Media may get a commission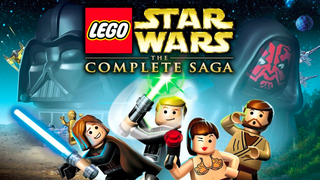 $10 or more
Humble Bundle - Starlight Bundle
The Wii U's video apps also won't be available at launch. The company now says that Amazon Instant Video, Hulu Plus and Netflix support will be available "in the coming weeks," meaning not on launch day. These are the very services that Nintendo TVii is supposed to integrate into a single video-on-demand viewing portal.
The slippage of these services is reminiscent of the last-minute delays of the Nintendo 3DS' eShop and Internet browser which missed that handheld's launch in March 2011, only to finally be added through a firmware update in June.
None of the features are available in the pre-release Wii U units that we at Kotaku have access to. It's unclear what the delays of these features means for other elements of the Wii U that might be dependent on a firmware update, such as the ability to play or transfer Wii content on or to the Wii U. We're checking with Nintendo and will let you know.
UPDATE: A rep for Nintendo told us today that the Wii U's backwards compatibility to the Wii and any other non-video services will be available for launch. They will require a firmware update for our in-office Wii U. It's unclear if new store-bought Wii U's will also require that update.