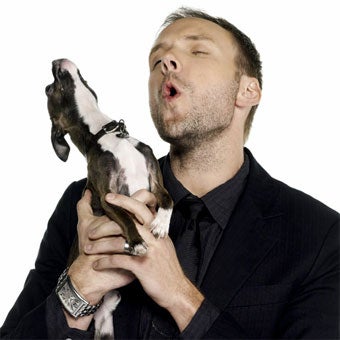 Ubisoft has big plans for their E3 2009 press conference, with new game announcements, thrilling special guests, and plenty of game demos, all hosted by that Talk Soup guy.
Ubisoft's invitation-only presser at the Los Angeles Theatre kicks off at 5pm on Monday, June 1st. There the company will be detailing their 2009 holiday lineup, complete with exclusive reveals of Red Steel 2, Assassin's Creed 2, and a demonstration of Rabbids Go Home, the raving ones' solo debut. There's also mention of other unannounced titles, so we can probably look forward to a couple new games dropping as well.
The event is being hosted by actor and comedian Joel McHale, the current host of E's Talk Soup, so expect many offbeat references to Ryan Seacrest, with whom the man seems obsessed. If that's not enough star power for you, Ubisoft also promises special guests that are certain to thrill attendees". I'm thrilled already!
For those of you unable to attend, Ubisoft will be broadcasting the entire event the following morning for public viewing at Ubi.com, which is certain to be almost as good as being there.