Ubisoft is dropping its Uplay Passport online pass program for all future games. And it will effectively remove it from the just-released Assassin's Creed IV by providing the passes for free to all ACIV gamers, whether they get the game new or used.
The online pass program had required users of ACIV to input a code printed on a flyer packaged with each copy of the game. The code activated a variety of online features for the game's multiplayer and singleplayer modes. Some of those features made the game easier.
Anyone who bought the game used or simply borrowed it from a friend would need to buy their own Uplay Passport for $10 to experience those features.
And yet only two days after the game's release and after blowback from fans and reports in the press, Ubisoft is essentially removing the feature and vowing to allow online access to all consumers in this game and all upcoming ones.
G/O Media may get a commission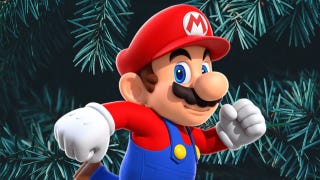 Black Friday
Nintendo Switch Deals
Here's the company's statement:
In Assassin's Creed IV Black Flag, "Edward's Fleet" is an innovative online single player feature that allows players to interact with multiple players on consoles or via the game's companion app. Every new copy of Assassin's Creed IV Black Flag includes the Uplay Passport code needed to unlock this online feature. However, we listen to our community and understand that there are concerns over some players' ability to access this feature, so we have decided to eliminate the cost of the Uplay Passport for Black Flag. This ensures that everyone will be able to use the companion app, Edward's Fleet, online multiplayer and available bonus content at no additional cost.

Also, we will be eliminating the Uplay Passport program from all future Ubisoft games moving forward.
Ubisoft, long known for its stringent DRM has been changing its strategy in the last year or so. Credit public pressure, perhaps? Regardless, this is most likely a welcome trend.
To contact the author of this post, write to stephentotilo@kotaku.com or find him on Twitter @stephentotilo.