Torchlight did land-office bidness on Xbox Live Arcade, but Torchlight 2 is so far above the memory limit on an XBLA game that the developer is focusing instead on a MacOS port after its upcoming PC release.
Max Schaefer, the Runic Games CEO, told Eurogamer that the first Torchlight just barely fit under XBLA's file size limit. While file size is not the issue here, memory is, Torchlight 2 would still need to be "comprehensively redesigned" to get on the Xbox 360's download service.
However, "We would have to be redoing the interface for a console release anyway, just like we did with Torchlight 1, so it would probably make sense to do something more specifically tailored to the Xbox," Schaefer said.
So Runic has not completely written off Xbox Live, but Schaefer said the studio's priority for now is finishing the game for PC and then delivering a port for MacOS.
He added that Runic would consider pursuing a full retail release for consoles, which eliminates the space worries of XBLA but poses another set of headaches, too. "We would absolutely consider that," he said, but they have had no discussions with publishers about it.
G/O Media may get a commission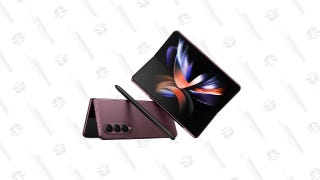 Save Up to $300
Galaxy Z Fold4
Torchlight 2 is Too Big for XBLA [Eurogamer]
---
You can contact Owen Good, the author of this post, at owen@kotaku.com. You can also find him on Twitter, Facebook, and lurking around our #tips page.