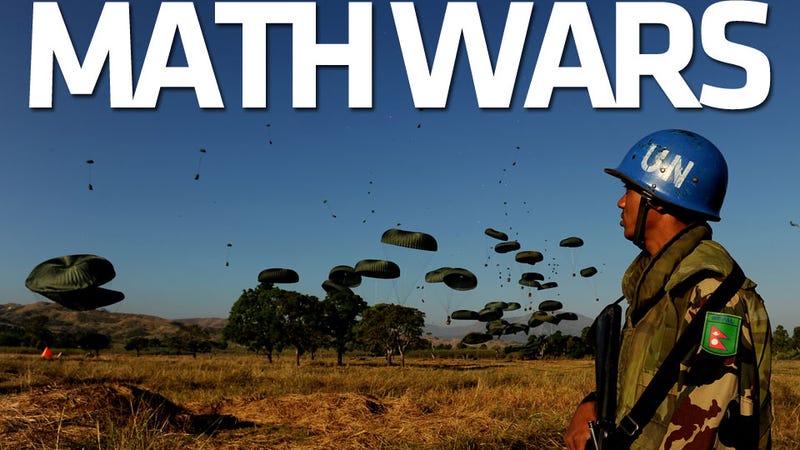 Right now, there are over five million kids from all corners of the globe taking part in an online game. One you may have never even heard of.
It's got nothing to do with farms or penguins. Instead, it's all about...mathematics. Today is World Maths Day, and the cornerstone of the celebration is a competition held by UNICEF to find out which kids, and schools, are the best in the world at maths.
Because March 1 takes place at all crazy times depending on where you are in the world, the competition is actually held over a nearly two-day period, during which 5.3 million kids from 218 countries will take part in the challenge.
The "game" takes the form of a 60-second maths challenge, taken online in real-time against other students, with entrants broken up over four age categories. At time of writing most categories were being dominated by entrants from the Indian sub-continent, United States, United Kingdom and Australasia.
The point here isn't to win stuff. The best in the world will only get a medal, not a car or a speedboat. No, the point is to raise money, for the student's own schools as well as those UNICEF feels could do with a leg-up. By the conclusion of the challenge tomorrow, students should have passed the $1 million raised tally with ease.
Interestingly, while aimed at kids, the competition is actually open to all. Adults studying can enter and face off against other adults, while the contest's rules state that the questions cater to those aged 4-119.
World Maths Day [Official Websaite]