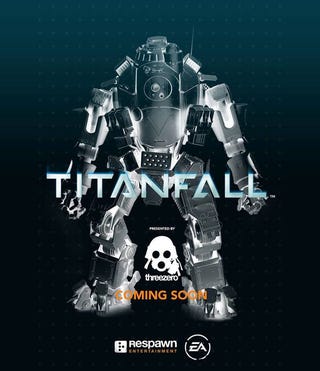 threezero announced it has a license to make Titanfall titans. First up will be a 20" Atlas Titan with pilot. To get an idea of quality, here's what their recent Fullmetal Ghost with pilot looks like:
Based on the Ghost, I'm guessing a Titan will sell for around $300.
In the meantime, check out this Titanfall pilot custom action figure, Titanfall Lego, and Titanfall t-shirts.