QUOTE | "[I]f it doesn't make sense for the fans then you're basically fucked. They're gonna go to the App Store, give you one-star, and say, 'This is not The Walking Dead.'" - Next Games CEO Teemu Huuhtanen, explaining how working with a brand sometimes has to limit larger business opportunities.

Elsewhere in the business of gaming this week...
QUOTE | "Console will be high-end VR's white horse since it has lower hardware requirements, easier set-up and lower pricing. PlayStation's 35 million-plus users are also a far larger accessible audience than that of high-end PCs, which tops off at about 17 million." - Superdata director of research and insights Stephanie Llamas provides color after the firm slashed its 2016 VR market expectations by 30 percent, to $3.6 billion.
QUOTE | "There's going to be a period I think where VR app stores are going to suffer some of the same problems the mobile app stores do. There will be a lot of content, and it's going to be difficult to really promote it and get people who really want to see your content seeing it and knowing it's worth playing." - Keep Talking and Nobody Explodes developer Brian Fetter, saying the early mover advantage on VR has already faded, and will soon disappear.
STAT | $1.1 billion - The total investment in AR and VR over the first two months of 2016, 57% more than in the entirety of 2015.
G/O Media may get a commission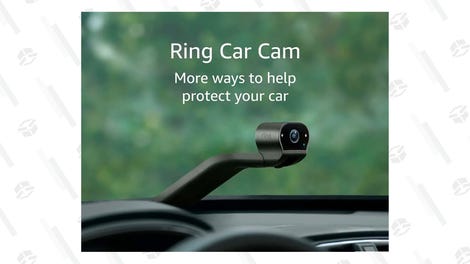 STAT | $2.3 billion - The total revenue Clash of Clans developer Supercell earned over 2015, thanks to a daily active userbase of more than 100 million people. The studio runs just four games.
QUOTE | "Literally every day we get to try something that probably no one else have ever tried to do before." - Owlchemy Labs' CEO Alex Schwartz, explaining why the studio has committed to make only VR games from now on.
QUOTE | "There's a genre here that's not quite game, not quite film, that is storytelling that has beginning, middle and end, that you have influence on but you do not steer completely." - Former Pixar animator Mark Walsh, describing a new form of interactive entertainment enabled by the advent of VR.
QUOTE | "I've got these brands - Borderlands for example - but I worry that we've reached a ceiling with how many folks that we can reach in the video games [space]. I think there's a lot more people out there that would be excited about such a premise if they only knew it existed." - Gearbox founder Randy Pitchford, laying out his ambitions to bring Borderlands into movies and even further.
QUOTE | "We've had a couple of in-roads [to make movies], particularly with Fallout, which is a bit stickier than Elder Scrolls, but everybody's kind of asked and I've taken a number of meetings over the years and nothing quite clicked where I felt, 'Oh, that would be as good as the game.'" Bethesda's Todd Howard, explaining why we haven't seen the company's games on the big screen yet.
QUOTE | "These changes are taking effect as Microsoft Studios continues to focus its investment and development on the games and franchises that fans find most exciting and want to play." - Microsoft Studios Europe general manager Hanno Lemke, throwing Fable under the bus while announcing the closure of Lionhead Studios and Press Play.
QUOTE | "Single player games are interesting, but if you look at the top-selling games in the industry, generally speaking there's a fairly stark and dramatic shift toward online multiplayer games." Amazon Games VP Mike Frazzini on why the company isn't worried that developers could use its new Lumberyard AAA game engine completely free so long as it doesn't have online components.
STAT | 159.7 days - The average amount of time Steam Early Access puzzle games spend in the program before final launch. For simulators, the average wait is more than twice as long, at 328.3 days.