QUOTE | "There is no doubt in my mind that Bethesda is the clear 'winner' of this E3." - ICO CEO Thomas Bidaux, analyzing the media coverage of E3 and finding Fallout 4 had more than 3500 articles, with Final Fantasy VII in second place with a little over 2000 articles.
Elsewhere in the business of gaming this week...
STAT | 37 – Number of countries where Bethesda's iOS game Fallout Shelter has been among the top five grossing games; the game has also been the #1 download in 48 countries, and #1 on the overall app chart in 25 countries.
QUOTE | "I think it's the next big development in the history of civilization." - Epic CEO Tim Sweeney, talking about AR as opposed to VR, which he thinks is only a 150 million user audience.
QUOTE | "I've been pretty consistent in my belief that VR is a fad... I think it'll generate some interest among the hardcore gamers... But for entertainment? I'm just not seeing it." - Veteran designer and exec Warren Spector, talking about his take on E3 and the future of the games industry.
G/O Media may get a commission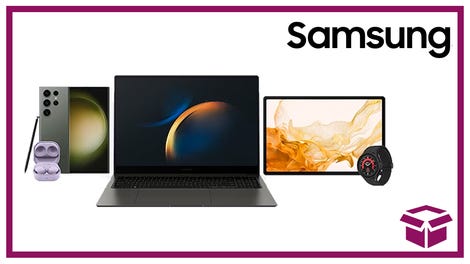 24 hour deals
Discover Samsung - Daily Deal
QUOTE | "I wouldn't view it as a transitional year at all for us... We're bringing a plethora of great games to the market this year." - Nintendo of America executive VP of sales and marketing Scott Moffitt, downplaying the idea that the company was filling time in its E3 video before new initiatives come to market.
QUOTE | "If a series of bad shooters came out nobody would say that the whole FPS genre is worthless, so if a series of stupidly monetised free-to-play games comes out you can't say that this way of presenting games is worthless." - Gameforge CEO Carsten van Husen, talking about why quality is the key to success in a competitive market, regardless of how a game monetizes.
QUOTE | "It's pretty core to what we're doing, and based on the response of fans, it does seem like there's an awful lot of energy around it." - Xbox chief marketing officer Mike Nichols, talking about the importance of offering Xbox 360 compatibility on the Xbox One.
QUOTE | "[Sony and Shibuya are] not seeing a cent of your Kickstarter dollars." - Shenmue designer Yu Suzuki, clarifying somewhat how his Ys Net studio is funding Shenmue III after some confusion and criticism over the game's Kickstarter.
QUOTE | "Even if I didn't care about diversity - which I do - I want everybody's money, of all walks of life." - Designer Cliff Bleszinski, explaining why he wants his new game to have a diverse range of characters people can buy.
QUOTE | "It's as if there was some voice inside of me, that didn't want to feel like a success, a big shot." - Prince of Persia designer Jordan Mechner, explaining why he spent a year living small in Spain right after the release of Prince of Persia.
QUOTE | "It's unbelievable how much I do get noticed and sometimes I can't even go to the bathroom." - Veteran Mega Man designer Keiji Inafune, talking about how he appreciates the impact his games have had on fans worldwide.
QUOTE | "We will bring together Xbox Live and our first-party gaming efforts across PC, console, mobile and new categories like HoloLens into one integrated play." - Microsoft CEO Satya Nadella, writing in a memo about his vision for Microsoft's future.