QUOTE | "I'm tired of shooting people for no reason other than not getting killed." - Martin Greip, art director of Eat, Create, Sleep, talking about games that lack meaning and how big budget games are "estranged from the real world."

QUOTE | "I'd puke if I had to work on an empire-building game or another infinite runner." - Oskar Burman, veteran of AAA, PC F2P and mobile, is moving to VR and talks about the lack of innovation in the industry over the last few years.
QUOTE | "The Switch is a compelling piece of hardware that could potentially reach a much larger addressable market." - DFC Intelligence analyst David Cole commenting on the opportunity in front of Nintendo with the Switch, which he predicts will sell 40 million units by 2020.
QUOTE | "2016 was a tough year for hardware spending." - NPD analyst Sam Naji on the US games business seeing a 24% sales dip for hardware in 2016 as consumer spending on consoles softened.
QUOTE | "Nintendo's biggest missed opportunity around Super Mario Run is not taking advantage of the strong download velocity in these early days." - Storm8's chief strategy officer Terence Fung looking at the mobile market's hits and talking about the games market on smart devices will change in the year ahead what to expect in the year ahead.
G/O Media may get a commission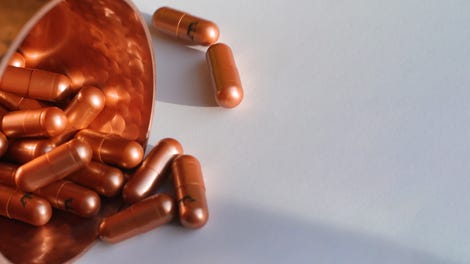 health
The Lyma Supplement
QUOTE | "I could not be more excited to welcome an all-star like Kim, who shares our enthusiasm for building exceptional games." - Jade Raymond, EA's Group General Manager for Motive Studios and Visceral Games, talking about the recent hire of Portal designer Kim Swift as design director.
QUOTE | "The freedom that 343 has given us to explore and expand on the Halo universe was, honestly, unexpected." - Creative Assembly's Alistair Hope on building Halo Wars 2 and why the UK studio targeted console development to win over a new generation of RTS players.
STAT | 7.2 million Euros - The payout that Played co-founder Dino Patti received for selling his 49% of the company amidst an acrimonious split between Playdead's management.
STAT | $1 billion - The amount that Talking Tom developer Outfit7 was sold for as it was acquired by an Asian consortium.
QUOTE | "We would love for VR arcades to be as prolific and prevalent of a social gathering spot as the coin-operated arcades of our youths." - Survios' VP of Business Development, Ben Kim, talking about Raw Data and other VR titles making the transition to the arcades, hopefully breathing new life into a long-dead arcade scene.
QUOTE | "The message of the Wii U wasn't clear enough. I am really confident that the messaging itself - which was key to the success of Wii - is there for the Switch." - Xavier Poix, head of Ubisoft's French studios, expressing his optimism for Nintendo's Switch console despite the weak launch lineup.