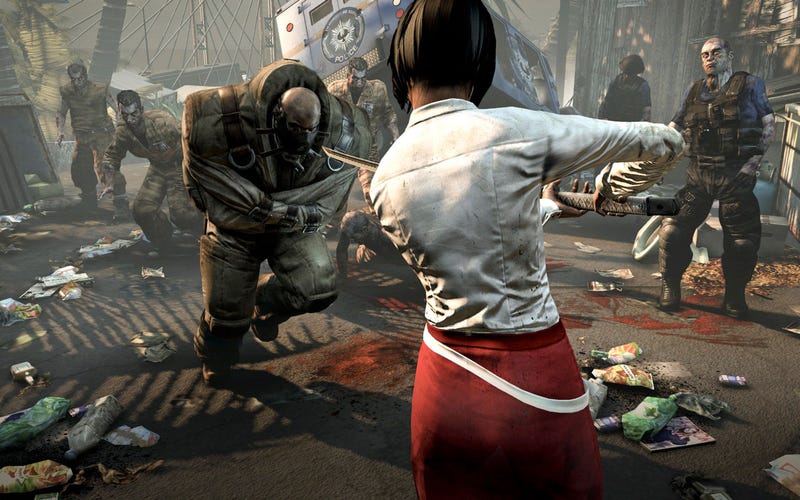 Last week, the makers of zombie action game Dead Island released an unforgettable trailer for their upcoming game. They also released new screen shots of this undead paradise and they look pretty damn good too.
Developer Techland has a lot to live up to, based on the excitement surrounding their cinematic trailer, but these new shots of the game, full of gore and bikinis— and... is that a zombie in a straitjacket?—give us hope. Dead Island is slated to hit the PlayStation 3, Xbox 360 and PC later this year.
Is it on your must-have list yet?