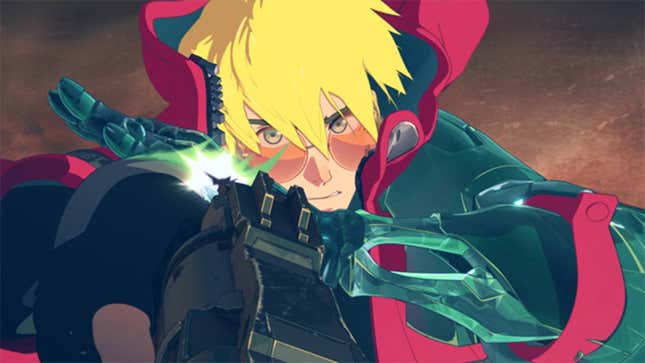 On May 7, a Trigun anime fan account called "bigolas dickolas wolfwood" tweeted a glowing endorsement of the science fiction novel This Is How You Lose The Time War. The tweet blew up, and the number of copies sold has wildly surpassed the co-author's expectations. As of the time of writing, the book is currently sitting at #6 overall for Amazon bestsellers, and #1 in the science fiction category.
This Is How You Lose The Time War is a science fiction novel published in 2019. It follows the story of two queer agents who manipulate time in order to help their respective empires win a war. The book won multiple fiction awards such as the Hugo and the Nebula awards, but didn't get a ton of attention outside of science fiction and fantasy circles. Amal El-Mohtar and Max Gladstone are the co-writers, and they switch off between different chapters and characters' points of view.
This is probably one of the most unhinged book recommendations I have ever read, which likely contributed to its virality. After telling Trigun fans to download Time War without reading anything about it, bigolas dickolas wolfwood followed up the "review" with:
*grabs you personally by the throat* you will do this. for me. you will go to the counter at barnes and noble. you will buy this. i will be greatly rewarded
The book's co-author seems delighted, but mostly confused. "I do not understand what is happening but I am incomprehensibly grateful to bigolas dickolas," wrote El-Mohtar. She summed up the events of the past few days in a blog post titled: "I tried to title this post for twenty minutes and failed."
"Over the course of 24 hours that tweet went viral with people chiming in to say how much, how passionately, how violently they love the book, and it blew up," she wrote. "And despite the fact that Twitter Does Not Sell Books enough people bought our book in a short enough period that whatever algorithmic alchemy determines Amazon's best-sellers took notice, and the upshot of it all is that corporate marketing people at Simon & Schuster now know the name Bigolas Dickolas."
For those not in the know, Simon & Schuster is the third largest book publisher in the U.S., and it originally published Time War at its initial printing. God only knows what wizardry that their social media managers pulled off with their legal department in order to tweet at bigolas dickolas.
"We don't have any concrete sales figures for how many copies we've sold so far, just due to how sales reporting works in the book world," the authors' agent told Kotaku over email. "It's much slower and even for Amazon we don't have clarity into real time [point of sale] data. We just know that we've consistently been climbing the ranks on the sales charts since our new friend's post and have been holding at #6 across all Amazon print books this morning!"

The co-author Gladstone was on vacation when his book blew up, and so he had far fewer things to say about the phenomenon. But it wasn't just because he was busy. "I am afraid to say anything because what could I say that does full honor to the serendipity and the, well, energy? Of it all," he tweeted.
"I truly cannot stress enough how lightning-struck-stunned I am and how utterly wonderful and bafflingly joyous this is," El-Mohtar wrote on her Twitter account. "It's like you're out for a walk in your neighborhood & turn a corner and suddenly are in Centaurworld."
I think it's extremely funny that prestigious book awards and corporate marketing departments can't compare to the power of an overly enthusiastic anime fan account. Twitter may not sell books, but it seems like unhinged sincerity does.
Update 5/10/23 at 12:16 p.m. ET: Updated the article with the book agent's statement.