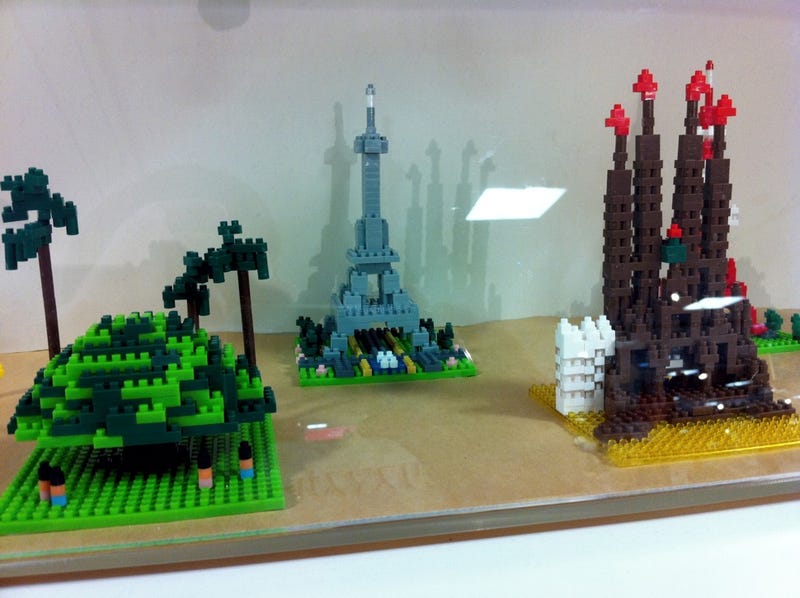 To: Crecente
From: Bashcraft
RE: Shopping
Do you have "nanoblock" in the U.S.? They're these made-in-Japan LEGO-type bricks, but significantly smaller. According to the nanoblock website, the world's smallest blocks. Their small size means greater detail.
Check out a nanoblock review here.
Here is a photo I took in a toy store of nanoblocks constructed to look like famous landmarks. It's hard to get a sense of scale, but you'd need tweezers to put these things together.
What you missed last night
Marvel Vs. Capcom 3 Makes A Jill Sandwich
Xbox 360 Over-Heating? You Could Always Try This
Review: The Fight: Lights Out Swings & Misses
Minecraft...On The iPhone?
The Scariest Snorlax & Venusaur You May Ever See
Report: Gears of War Getting Kinect Control