Twenty-five year-old StarCraft II player Kim Won Gi took the South Korean gaming world by storm last year. Some might know him by his pro-gaming handle "Cool", but to many, he's "FruitDealer", one of the best StarCraft II players there is.
Kim earned the "FruitDealer" moniker because he helps his mother run a food stall. "I prefer to keep the details private, but my mother started her fruit stall recently," Kim tells Kotaku, "and it's been about 2 years since I started to help her."
The story goes that Kim, a former pro StarCraft: Brood Wars player, left pro-gaming because his father became ill and he needed to help run his mother's fruit stall. But FruitDealer tells Kotaku that when he left pro-gaming, she wasn't running the fruit stall.
"My mother is always on my side, whatever my decision is," Kim says, adding that his mother always advises him to do his best. Kim left home at age twenty and has been living alone ever since. His mother never visited him to show her belief in her son, Kim says."Oh wait, she visited me once when I was in the hospital for an operation, but she paid 3-hour long visit at that time," he adds with a laugh.
Before turning pro in his native South Korea where StarCraft is insanely popular, Kim had been a long-time StarCraft and Blizzard fan, enjoying titles from the Warcraft and Diablo series, too. When asked what drew him to StarCraft, he replies, "It's just an exciting, well-made game. I never met anyone who played StarCraft saying that it sucks. Hmm.... seriously, I can't find any more convincing word to explain it than 'fun'."
G/O Media may get a commission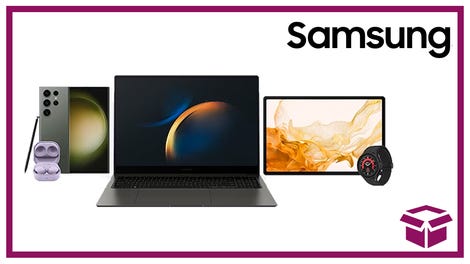 24 hour deals
Discover Samsung - Daily Deal
"It's just an exciting, well-made game. I never met anyone who played StarCraft saying that it sucks."
FruitDealer's first experiences with StarCraft II weren't the greatest. "I wasn't in the top-tier group at that moment and so was not that interested," says Kim. "It was very hard for me to adapt to the 3D graphics at first." Kim, who plays as the Zerg race, was considering switching to another StarCraft race.
And he kept getting defeated by "Spunky", Korea's top player at the time. Recalls Kim, "I couldn't bear the situation where I kept losing." But Kim isn't just a regular StarCraft player, he's one of the best. In a game that requires smarts, skill and speed, he had always excelled. "It may sound like bragging but I learned StarCraft II pretty quickly," says Kim. "What I like most in StarCraft II is there is still no 'royal road' or ultimate strategy. I can execute various tactics in my match to make my opponent nervous."
Kim is more than happy to impart tips on how to improve one's StarCraft game. "Hmm, advice...," he starts. "First of all, you should improve your action-per-minutes. 150APM would be great as a first step. Secondly, to keep practicing, and talk about the game a lot with others. Finally, to accept others' opinion with an open mind; you have to accept those opinions optimistically."
In spring 2010, the former gaming pro's identity was revealed during an invitational match. Kim says he never tried to hide his identity as "Cool", adding that it was "kind of easy" to figure out who he as due to his unique hot-key settings: 1. Hatchery, 2. Hatchery, 3. Units
Helping his mother on the weekends, Kim buckled down at home during the week to train for the GOMTV Global Starcraft II League or GSL for short, a large StarCraft II tournament held in South Korea with hefty prize purse (over $85,000). As the tournament approached, he spent less time at the fruit stall and more time at home, practicing and improving his game. "StarCraft II is always running in my computer, but that doesn't mean I play 15 hours per day," he says. "My average play-time would be 3-4 hours per day." That might be ridiculously short compared to other players, he says, but he spends those 3 to 4 hours deep in concentration, making the best use of his time. According to Kim, "Practice always makes me very hungry... No kidding." With all that practice and that innate talent, FruitDealer was ready.
"I thought I was good when I entered the GSL," Kim admits, "but I never thought that I could win the tournament." And that's exactly what he did, and he did it as a Zerg, long considered the "weakest" race in StarCraft. Kim, néne FruitDealer, beat everyone. Fans in the gaming arena cheered him on, holding melons and bananas. "I'm always happy to hear the spectators cheering me with 'Fruit Dealer Fighting'," says Kim. And when he won, his mom was there in the crowd cheering him on as well.
The following GSL season has shown FruitDealer to be in a bit of a rut, but this fruit is far from rotting.
[Pic: Blizzard, StarCraftInfo, GOMTV, TeamLiquid]