The International, one of pro gaming's biggest events of the year, started in earnest this week as an around-the-clock group stage has left teams scrambling to lock down top seeding for next week's Main Event.
Fnatic and HellRaisers already sit at the bottoms of Groups A and B respectively with elimination from the tournament potentially just around the corner, while the remaining sixteen teams fight for placement in the upper bracket. And a tumultuous Group Stage has left teams like Secret and OG somewhat bloodied while ascendant forces in competitive Dota, Team Liquid and LGD Forever Young sit comfortably at the top of the table. Still, the best matches are still ahead, and TI Group Stage dominance has a way of unraveling in the later stages of the tournament.
Below you'll find where and when you can catch all the weekend's biggest events in competitive gaming. Let us know what you'll be watching in the comments or if you think there's something we might have missed.
Dota 2
A grueling week of matches in the TI7 Group Stage are almost over, with the remaining games scheduled for today. Play begins at 12:30PM EDT this afternoon with matches going on simultaneously across four different streams. Things will then start wrapping up at 5:00PM EDT with newly finalized double-elimination bracket getting underway in the Main Event starting Monday.
G/O Media may get a commission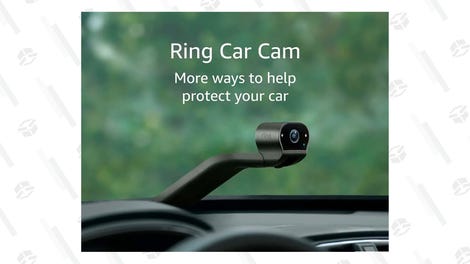 You can watch some of the action in the main stream embedded below. For the rest of the matches check here, here, and here.
Overwatch
The World Cup returns this weekend. The second day of qualifiers in Katowice is today with teams competing across both Group E and F, the former led by South Korea while Canada currently heads up the latter. Things started with Canada and Singapore earlier this morning, while Turkey and Russia will kick things off this afternoon at 12:30PM EDT. Then the action will resume bright and early Sunday morning with South Korea vs. Netherlands at 5:00AM EDT.
You can watch those matches here.
Counter-Strike: Global Offensive
There are just a few matches left in this week of the Gfinity Elite Series with Reason Gaming vs. Method at 1:30PM EDT followed by Prophecy vs. Team Infused at 4:30PM EDT. The top four teams in the group will make it into the play-offs of the $100,000 event in mid-August. You can find a complete breakdown of the current standings over at Gfinity's website.
All of the matches will be streaming here.
Rocket League
After the US took gold in this year's Rocket League World Cup, the action shifts this weekend to the Universal Open Rocket League regional qualifiers. Organized jointly by NBC Sports and FACEIT, the (somewhat controversially) 2v2 tournament structure will see teams compete from across the Northeast this weekend. Matches for the Philly area kick-off at 1:00PM EDT today, while on Sunday games will begin at 4:00PM EDT in New England.
The matches will be streaming here as well as be broadcast live on local CSN affiliates.
League of Legends
It's on to week nine of the summer split with matches beginning in Europe it's Ninjas in Pyjamas vs. Misfits today at 11:00AM EDT followed by Unicorns of Love vs. Splyce at 2:00PM this afternoon. Then state-side Phoenix1 kick things off with an uphill battle against TSM at 3:00PM EDT, while on Sunday it's Cloud9 vs. Echo Fox at the same time. Both TSM and Counter Logic Gaming are in striking distance of Immortals who are currently sitting at the top of the table, and a pivotal face-off at 6:00PM EDT on Sunday between the two teams could determine who edges them out.
A schedule for all of the weekends LCS matches as well as the action in South Korea and China can be found here with all of the matches streaming live on each region's respective channel (NA, EU, China, Korea).
Street Fighter V
Fight Club will take place in Cologne, Germany across today and tomorrow with pools this morning followed by double-elimination bracket place stretching into the afternoon. Top 16 for SFV will officially get underway Sunday morning at 8:00AM EDT. You can find lists of times and top-ranked payers in attendance here.
Meanwhile, matches will be streaming live here.
Smash Bros.
Low Tier City 5 returns to Texas this weekend with tournaments across Smash Bros. Melee, Wii U, Project M, and 64. The event features ZeRo, Larry Lurr, and Abadango among others, with pools already underway and continuing into the late afternoon. Meanwhile top 8 across the major games will take place on Sunday.
You can catch most of the action streaming here and here.
The Tri-State Invitational also returns this weekend, with Melee matches streaming here.