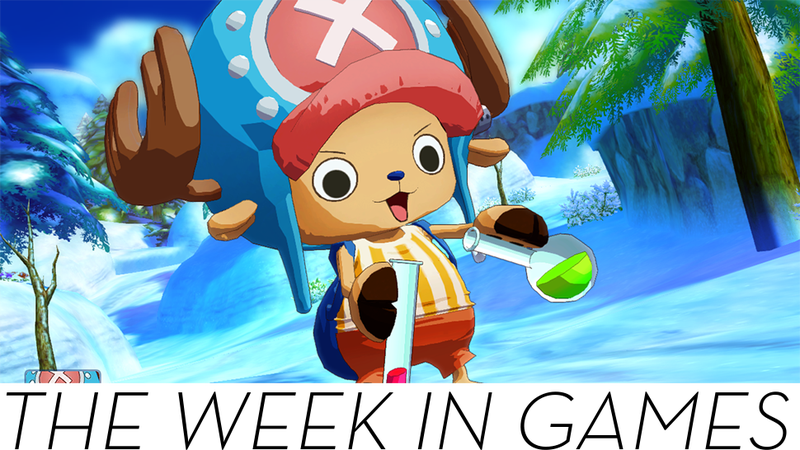 There are video games coming out this week. This is a screenshot from one of them. If you know what this thing is, you'll probably be picking up the game anyway.
If you don't know what it is, then welcome to my world. The screenshot is from One Piece Unlimited World Red for the PS3, Wii U, 3DS and eventually Vita. Knowing the name of the game really doesn't help.
What else is coming out this week?
Tuesday, July 8
One Piece Unlimited World Red (PS3, Wii U, 3DS)
Another World 20th Anniversary Edition (PS3, PS4, Vita - Digital Cross-Buy)
Mousecraft (PS3, PS4, Vita - Digital Cross-Buy)
Sacra Terra: Kiss of Death (PS3 - PSN)
Saints Row IV: National Treasure Edition (PC, PS3, Xbox 360)
The Wolf Among Us Episode 5: Cry Wolf (PC, Mac, PS3)
Wednesday, July 9
The Wolf Among Us Episode 5: Cry Wolf (Xbox 360)
Coming Soon:
Tuesday, July 15: One Piece Unlimited World Red (Vita), Abyss Odyssey (PS3 – PC) Wednesday, July 16: Abyss Odyssey (XBLA) Thursday, July 17: Strike Force Foxx (3DS eShop)