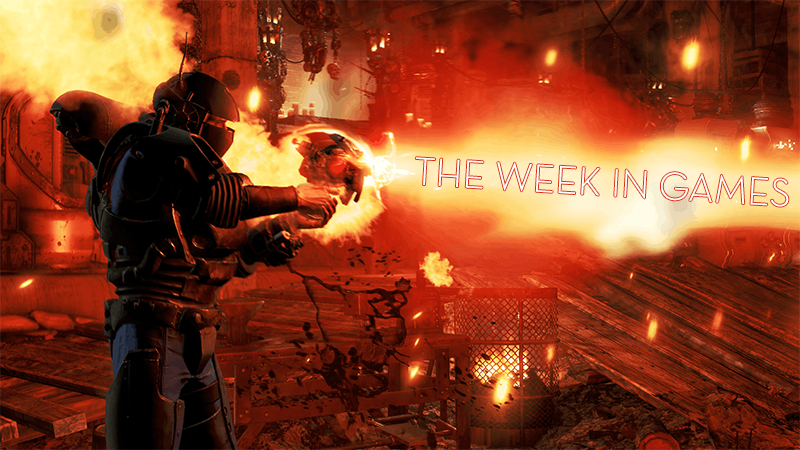 Just when I thought I was completely done with Fallout 4, along come robot battles to drag me right back in.
Lots of cool smaller games coming out this week, perfect for filling the gaps between whatever sort of mechanical hijinks we'll be getting into in the Automatron DLC for Fallout 4.
Monday, March 21
Hyperdimension Neptunia U: Action Unleashed — PC

Tuesday, March 22
TrackMania Turbo — PC, PS4, Xbox One
Republique — PS4
Day of the Tentacle Remastered — PC, PS4, Vita Digital
Catlateral Damage — PS4 Digital
Sebastien Loeb Rally EVO — PS4, Xbox One Retail
Fallout 4: Automatron — PC, PS4, Xbox One DLC
Paranautical Activity — Vita Digital
Okage: Shadow King — PS2 Classic
Wednesday, March 23
101 Ways to Die— PS4 Digital
Dragon Fantasy: The Black Tome of Ice— PS4 Digital (Cross-Buy)
Thursday, March 24
Samorost 3 — PC
Warhedz — PS4 Digital
Friday, March 25
Hyrule Warriors Legends — 3DS
Mini Mario and Friends Amiibo Challenge — Wii U, 3DS
Coming Soon
Tuesday, March 29
MLB The Show 16 — PS3, PS4
Nights of Azure — PS4
Resident Evil 6 HD — PS4, Xbox One
Trillion: God of Destruction — Vita
The Walking Dead: Michonne Episode 2 — PC, PS3, PS4, Xbox 360, Xbox One
Friday, April 1
That One Game You Always Wanted But It's Not Real Because April 1

See anything we missed? Got a fresh indie or mobile game you've got your eye on? Sound off in the comments!