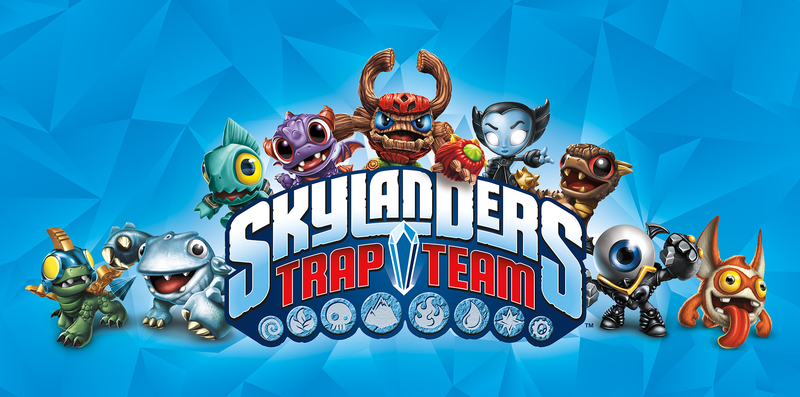 Along with the normal and large-sized Skylanders toys, over the past year or so Activision and Toys For Bob have been releasing these ridiculously cute little promo figures that acted as cosmetic pets in games like last year's Swap Force. In this year's Trap Team, they're fully playable and fully freaking adorable.
During my Skylanders: Trap Team demo last week, I got to see some of the sixteen old and new Skylanders Minis in action. In game, these cute little bastards are about half the size of normal characters, zipping about the screen just as fast as their tiny little legs can carry them. The once cosmetic characters now get full skill trees and earn levels just like their bigger brethren.
Barkley here is the only mini I currently own, having acquired him solely for the purpose of completing an in-game achievement last year. He shall soon have many, many friends. Skylanders Minis will be sold in packs of two when Skylanders: Trap Team launches this October.
Oh look, screenshots. There shall be squee-ing.