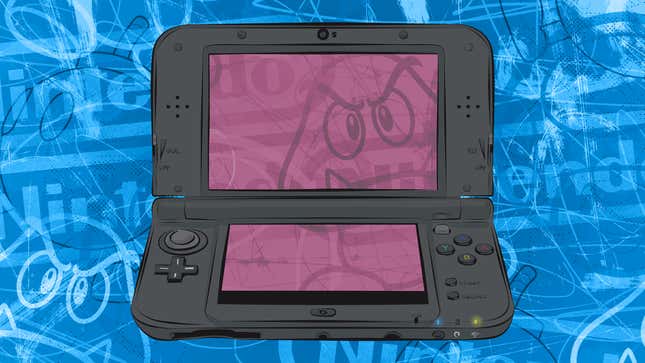 Though it launched with a whimper, the 3DS has long since roared to life. Even after a soft 2015, Nintendo's DS successor remains great: If you like Nintendo games, there's really no reason not to have a 3DS these days.
The Week In Games: What's Releasing Beyond Diablo IV
This is part of our 2015 "State of" series, a look at how the five major consoles (and PC) are doing this year.
Back in 2013, I declared that the 3DS was the best gaming system you could buy. Thanks to new Zeldas, new Marios, and a great library of both first- and third-party software, it had become my favorite way to play games. These days, I'm a bit cooler on Nintendo's system. Other than a port of Majora's Mask and the underappreciated platformer Box Boy, the big N failed to put out any 3DS must-haves in 2015. In fact, they had some big whiffs, like the disappointing Code Name STEAM and Zelda: Tri Force Heroes, which is fun in small doses but ultimately a letdown. The competition for my gaming time, meanwhile, has gotten much stiffer.
Still, the 3DS is a strong gaming platform, and even with the mysterious NX on the horizon, Nintendo is showing tons of support for their dual-screened handheld. By the end of February they plan to put out Mario & Luigi: Paper Jam, Fire Emblem Fates, and Final Fantasy Explorers, with games like Bravely Second and two Dragon Quest ports to come later in 2016. (JRPG fans, rejoice!) In stark contrast the way Sony is treating the Vita, Nintendo has doubled down on their portable system, rather than letting it flail.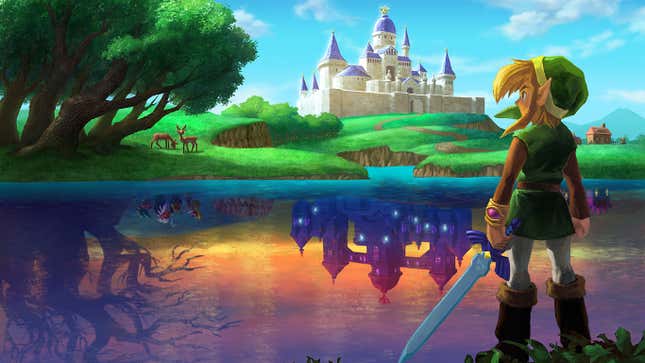 Anyone who picks up a 3DS for the first time in 2015 is in for a good time. Nintendo has stuffed it with great, original games both big and small. Some of these games draw from their bigger console siblings, like Super Mario 3D Land and Zelda: A Link Between Worlds. Others are more specific to handheld play, like Fire Emblem Awakening and Phoenix Wright: Dual Destinies. Some of the system's best games you might have never even heard of: Pushmo, Picross, BoxBoy, and so on. Add the large library of Virtual Console games and DS backwards compatibility and you'll have enough to keep you staring at two screens for years.
One of the 3DS's coolest features is something you won't find anywhere else: StreetPass, a strangely addictive tool that lets you digitally collect avatars from anyone you pass on the street. These avatars, called Miis, will pop up on your system, say hi, and then gather in a big digital plaza, where you can examine all the folks you've collected and use them to play all sorts of weird games. You can also collect puzzle pieces from bypassers and use them to build pictures based on various Nintendo games. It's soothing and bizarrely fun, and in some slight ways it changes the way 3DS owners approach the world. Ride the subway or attend a gaming convention with a 3DS and you may find yourself captivated by some of the strangers you encounter—even if you have no idea who they are.
There are a bunch of different models for the 3DS, some of which are significantly better than others. The 2DS, for example, is a less expensive 3DS that ditches the 3D functionality and clamshell design. It feels uncomfortable, like cheap plastic. A better bet is the 3DS XL or the more powerful New 3DS XL, both of which are an ideal size and form. If you've got smaller hands or want something that can fit into your pocket, the original 3DS still holds up just fine, too.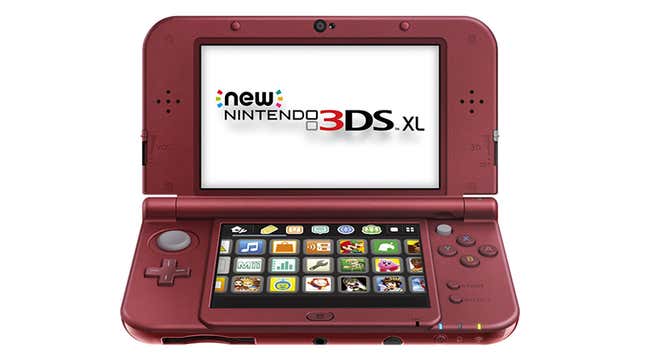 Early this year, Nintendo launched that aforementioned New 3DS, a confusingly named hardware upgrade that is actually not a new system. It's a decent upgrade, with a new thumbstick and more powerful guts that supposedly make some games run better, but right now it's not essential. The New 3DS is only required for two games—Xenoblade 3DS and The Binding of Isaac—both of which are also playable on other platforms. As we go into 2016, there are no other announced exclusives for the New 3DS.
So, to be clear: The 3DS plays 3DS and DS games. The 3DS XL is a bigger version of that. The 2DS plays the same games but doesn't have the clamshell or 3D, while the New 3DS and New 3DS XL are inessential but nice hardware upgrades. Make sense? Great.
Years ago, Nintendo wisely gave up on "glasses-free 3D" as a selling point for the 3DS, choosing instead to focus on what people actually care about—good video games. Since then, their system has gotten increasingly better. 2015 was a slow year for the 3DS, but Nintendo's handheld is still in great shape.
You can reach the author of this post at jason@kotaku.com or on Twitter at @jasonschreier.
Illustration by Sam Woolley