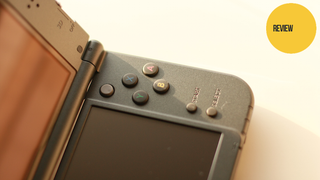 For a couple of years we at Kotaku have deemed Nintendo's 3DS as an essential piece of gaming hardware. And for decades, new iterations of Nintendo hardware have immediately rendered older units obsolete. Things are different this time around.
Get it if you don't have one.
We still think you should have a 3DS in your gaming collection. There are tons of great games for the system (these are our top 12, with the caveat that we haven't decided whether the brand-new Monster Hunter 4 and Majora's Mask remake should get added to that list). More 3DS games are being made all the time, primarily by Nintendo themselves, with key contributions from Atlus, Capcom and some others.