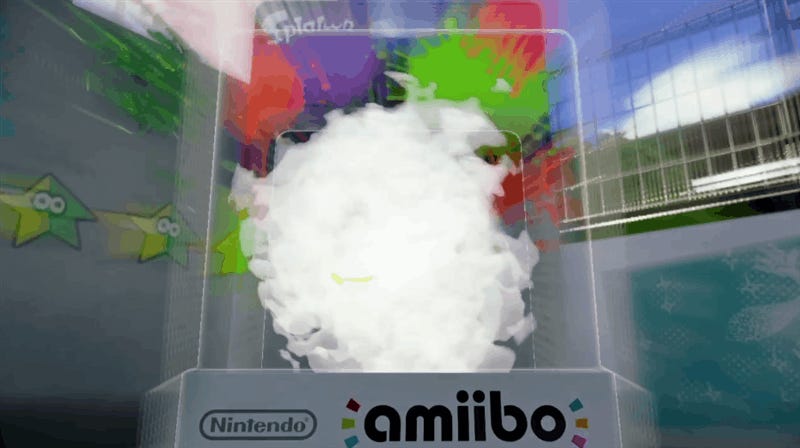 Unlocking new in-game challenges is nice and all, but where are the Amiibo that unlock new musical numbers? They're Callie and Marie, Splatoon's Squid Sisters, and they'll be hitting stores on July 8.
They're in-game TV personalities. They're virtual idols. They're delicious-looking food. The Squid Sisters are the best thing to come out of Splatoon besides actual Splatoon, and they've earned the two-pack of toys they're getting on July 8.
The Squid Sisters Amiibo, available in a two pack for $24.99, unlock a series of songs that the two will perform in game. It's song and dance downloadable content, which I'd probably be angry about if I weren't so utterly delighted.
The Squid Sisters will be joined on shelves July 8 by recolors of the Inkling Boy and Girl figures (two of my favorites), available individually or in a three pack with an orange version of the Inkling Squid. I'd never gotten the Squid, having bought the Boy and Girl figures individually, so now's my chance to have it without having to rebuy two of the exact same things to get a third new one.