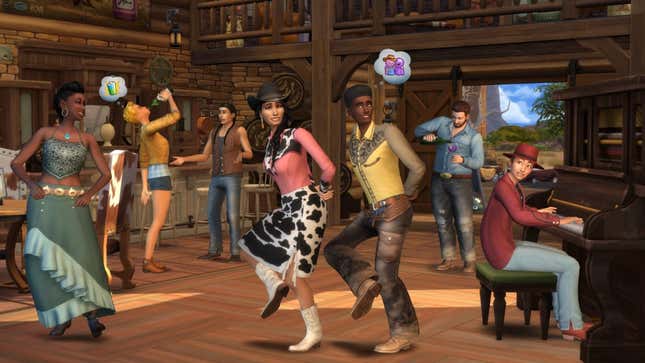 An Electronic Arts job listing for a role related to The Sims 5, the upcoming entry in its popular life-sim series, appears to confirm that it will launch as a free-to-play game.
The Sims 4's Free Infant Update Can't Compare To The Growing Together Expansion
As noted by Sims Community, according to the application listing for "Head of Monetization & Marketplace, Project Rene" (Project Rene being the codename for The Sims 5), the person who fills this role will be in charge of the game's free-to-play monetization practices. Here's an excerpt from the job listing:
Own Project Rene's in-game marketplace of content and [user-generated content] (free and paid), and manage a data-informed player-centric player purchase journey - maximizing value to players, optimizing player spend patterns, and minimizing player churn.
Own pricing of all content in this free-to-enter game, ensuring we have an optimal pricing and content architecture. Provide guidance to content teams on in-game content needs to meet player demand.
Read More: The Sims 5 Prototypes Give Us A Taste Of What's Next For The Life Sim

The meat and potatoes of the job listing suggest that the future head of monetization will be in charge of determining optimal pricing for all sorts of content in the game's marketplace, finding the sweet spot where profit is maximized and players are retained. What's not clear yet is just how playable the game will be without additional purchases, or, of course, just what sort of pricing model we might see on this content and how it could be packaged.

Kotaku reached out to EA for comment.

This isn't the first time EA has launched a game under a free-to-play model. Last year, EA released the base game of The Sims 4 for free on all platforms eight years after its initial release. Outside of The Sims, EA also released the popular battle-royale shooter, Apex Legends, as a free-to-play title with paid season passes.
The Sims 5 does not have a confirmed release date.