The Rock Band Network jumps into beta, with a comprehensive guide to offensive content featuring a list of "very naughty words," including "Anusdrill," "Paedophile," and "God." Be warned - this post is extremely NSFW.
The offensive content guidelines at Creators.Rockband.com is quite an interesting read, giving examples of what words and references would give a song an M rating, which would keep it off the service, or a T rating, which is appropriate for release. The page begins by stressing that these are guidelines that can be stretched, depending on the circumstances, giving the example of offensive language being more tolerable in a heavy metal song than an easy listening tune.
Here are song characteristics that would warrant an M rating. Any song that meets these criteria would not be allowed on the service.
* Frequent use of common swears or strong language (usually in conjunction with other strong content or subject matter): bitch, bastard, ass, tits, etc.
* Use of strong common swears: fuck, shit, cunt, etc.
* Explicit or frequent reference to sexual acts/anatomy: "giving head," "blow job," "anal," "pussy," etc.
* Frequent reference to use of illegal drugs: cocaine, heroin, other forms of extreme substance abuse.
* Direct or explicit reference to extreme violent physical and/or sexual acts: murder, rape, serial killings, mutilation, etc.
Now let's take a look at criteria that would qualify a song for a T rating, compared to what would be appropriate for the Rock Band Network.
The following language and subject matter will flag content for a "T" rating:

* Infrequent use of common swears: "ass," "crap," "damn," "bitch," (occasionally edited, based on context), "bastard," and so on.
* Direct and infrequent reference to sexual acts: "masturbate," "jerk off," "going down," etc.
* Allusions, masked or otherwise, to sexual acts: masturbation, oral sex, etc.
* Infrequent references to illegal drugs/drug use, alcohol, smoking, and/or substance abuse.
* Allusions, masked or otherwise, to physical violence: war, suicide, bombings, etc.

The following language and subject matter is OK for RBN:

* Infrequent use of minor swears and other questionable language: "darn," "hell," etc.
* Masked allusions to physical intimacy: For example, the Black Crowes' song "Hard to Handle," ("…baby let me light your candle…").
* Direct reference, masked allusion, or threat of mild violence: For example: "Gimme Three Steps," by Lynyrd Skynyrd, "Skullcrusher Mountain" by Jonathan Coulton, "I Fought the Law" by The Clash.
G/O Media may get a commission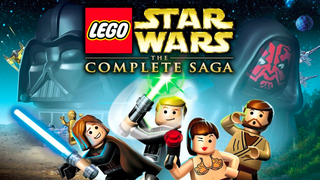 $10 or more
Humble Bundle - Starlight Bundle
Once these guidelines are laid out, the page goes on to give specific examples of exceptions. Take the phrase "god damn." In Weezer's "El Scorcho" they left it in, as it only appears once. In Fall Out Boy's "This Ain't a Scene, It's an Arms Race," the fact that the phrase appears multiple times and there was backlash to the inclusion of it in "El Scorcho" cause Harmonix to censor it.
The guidelines come to a close with a link to a list of very naughty words. In context, it seems to suggest that these are words that should be avoided. We've reprinted the list here in its entirety, so read ahead at your own risk. You might be offended, or you might learn something. Anusdrill?
Sexual/Explicit/Violent

Blowjob
Bugger
Cum
Dildo
Felch
Feltch
Fisting
Fuck
Fucker
Handjob
Horny
Jackoff
Jerkoff
Jizz
Motherfucker
Offscum
Poontang
Rape
Shag
Sodding
Sodomite
Spaghetti Cormorant
Spank
Sperm
Spunk
Wank

Substance

Beer
Booze
Chronic
Cocaine
Crack
Heroin
Shroom
Smoker
Smack
Weed
Whiskey
Wine

Bodily

Anus
Anusdrill
Arsepuss
Ballbag
Bedwetter
Boobs
Clit
Clitoris
Cock
Cunt
Dick
Dickwad
Flange
Foetus
Gash
Helmet Cheese
Minge
Mong
Muff
Myballz
Nob
Penis
Piss
Prick
Pussy
Quim
Shit
Shlong
Tits
Twat
Twunt
Vadge

Racial/Offensive

Chink
Coon
Dago
Deigo
Dictator
Fag
Faggot
Fascist
Franco
Gay
Hitler
Kike
Nazi
Nigga
Nigger
Paki
Poof
Queer
Spastic
Spik
Spick
Suck
Wog
Wop
Yid

Religious

God
Judas

Language/other

Arse
Ass
Bastard
Biatch
Beotch
Bitch
Bloody
Bullock
Bollocks
Bollox
Crap
Drop Birth
Monstrosity
Paedophile
Paederast
Pimp
Pimpleface
Prostitute
Rosette Sucker
Slag
Slut
Suck
Whore
Most of these make sense, but "God?" How is "God" a very naughty word? We'll be following up with Harmonix to see how a word like God made it on to the very naughty words list.

Creators.RockBand.Com Offensive Content Docs [Official Site]