On a popular torrent site, Fallout 4 has been downloaded nearly 140,000 times. Nearly 200 people are downloading right now, as I write this. AAA or indie, Fallout 4 or Super Meat Boy, it doesn't matter. Piracy is inevitable. But a torrent doesn't appear out of thin air.
11 Minutes Of Cozy Railway Planning In Station To Station
There's a person at the start of that process, an individual who decides to share a game with the world for free. I've talked with a few of them, and here's what they had to say.

I recently sent private messages to more than 30 uploaders at KickAssTorrents, ranked by Torrent Freak as the most popular torrent site in 2015, hoping some would talk to me. Only three responded. The vast majority of uploaders ignored my request—not exactly shocking—but those that did were more than happy to talk about being part of the piracy community. One told me his dream was "sharing games with the world," while another declared piracy as just "part of the game."
Torrents are the most popular way to share pirated material these days, though the technology is hardly exclusive to piracy. Rather than a website hosting a file and paying for bandwidth as each individual downloads it, torrents allow groups to collectively shoulder the burden. It's a much cheaper and more efficient way to distribute large files to a lot of people.
Every uploader in this story declined to provide their real name, choosing to be addressed by their pseudonym used on KickAssTorrents.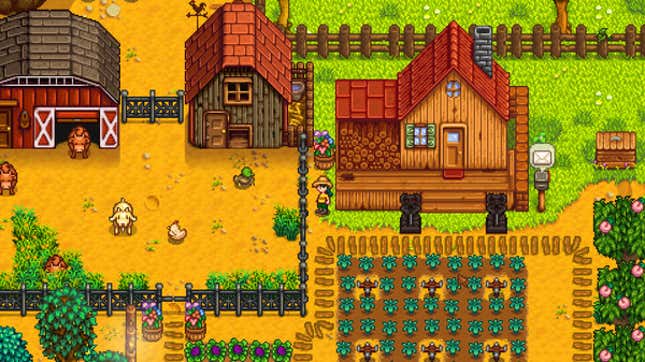 mercs213 has, as of this writing, uploaded 1015 torrents, including ones for Call of Duty: Black Ops 3 and Stardew Valley. (Between writing a draft of this story and hitting publish, he'd uploaded 10 more. )
He's a 23-year-old working for a "company that provides networking opportunities for CEOs" and spends most of his time fiddling with tech. When he's not building computers for friends or family, he's playing games. (Mostly RPGs.) He estimates spending about five hours per week creating and uploading torrents.
"When I was young I always enjoyed the games people would provide which I could not afford but wanted to experience," he told me. "I promised myself I would become a torrent uploader and do the same. So here I am sharing games with the world."
Some of the games he's uploading come from the piracy scene, others are ones he's legitimately bought. He prefers buying games from GOG, which prides itself on selling games without DRM.
What makes mercs213 different from other uploaders is his constant communication with his...well, fans. KickAssTorrents is not merely a torrent repository; there are comments, message boards, and other social hooks to foster a community. There are even achievements to unlock, including Fake Killer (report 100 fake torrents), Last Man Uploading (upload a torrent just before a new year), Spamtastic Reporter (uploaded more than 1,000 torrents), and others.

mercs213 regularly interacts with the legions waiting for the next upload. Because he's "listening," in his words, "they [fans] have more respect towards me and the effort I put into my work."

"Thanks so much for keeping all your GOG and other games up to date!!!," wrote one fan. "You['re] part of a very select group—and really appreciate all that you do here for us!!!"

"Heyo Mercs. Love your uploads but can you please, PLEASE, upload the new Disgaea PC patches?" wrote another. "The game had an awful release and they fixed mostly everything in the last 3 patches. Thanks."

These fans are, of course, people downloading games illegally on the Internet. Lots of people have reasons—even good ones—for pirating games, as we've written about in the past, but let's call a spade a spade. They're fans of someone who's really good at uploading games for free.
This moral gray area doesn't bother mercs213, who sees all DRM as "hurting the consumers."
"I don't like to say the games are being stolen as nothing is being taken from someone," he said. "People who are pirating a game can't afford it, want to demo it, or had [any] intention of buying in the first place and there many more reasons I could list."
Even if people have reasonable justifications for piracy, there's still the question of whether people are entitled to a free video game, whatever their reasons.
"Even if they can't afford the game, people should be able to experience it," he said. "It gives a developer (especially an indie one) a chance to show their audience what types of games they can create. If the game is enjoyable, people are more inclined to buy it along with future games they produce."
That said, he believes if you enjoy a game, you should "support the developers by purchasing it."
FitGirl, with 322 torrents and counting, is another prominent uploader on KickAssTorrents. And yes, the name is descriptive.
"I'm a female and kinda proud of it," said FitGirl, who said she's between 20 and 30 years old and works with computers. "In gaming—it's growing. In repacks I think I'm alone for now."
"Repacks" is shorthand for repackaged software.
Like mercs213, FitGirl maintains torrents, but fills a specific niche: smaller file sizes. She "worshiped" compression in her youth. As games got bigger in size, her hard drive couldn't fit as many. She started storing games in ZIP files before discovering the many nuances driving compression. She wanted to share her experiments with the world. Thus, torrents.
"It started when I realized that one of my games I compressed for my archive was much smaller than any releases on torrents," she said. "I said to myself: 'hmm, that's interesting.' [...] It's like a sport—you try to compress the game to a smallest possible size yet it should unpack relatively fast." For example, she was able to compress Mad Max from 32GB to 4.1GB, Grand Theft Auto V from 60 GB to 34.1GB, and Middle-earth: Shadow of Mordor from 53.3GB to 17.6GB. The one downside is that unpacking compressed games can take a while; GTA V takes several hours.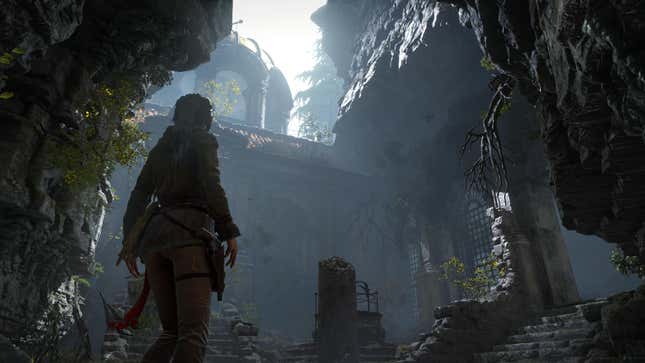 Repacks even have some uses outside of piracy.

"Many people use repacks as an installer for Steam," said FitGirl. "Just install in Steam game folder, then it checks that it already [has the] files and [downloads] just some small chunks."
Originally born in Russia, FitGirl started sharing her work with Russian-specific torrent sites. Hoping to reach a larger audience, she moved over to KickAssTorrents and was quickly welcomed. All of her torrents are personally repackaged and compressed on her computer.
"Kind of a personal touch, you know," she said.
Whereas mercs213 sometimes buys games to share on KickAssTorrents, FitGirl only pulls from existing releases in the piracy scene. She does, however, buy games she "likes or loves."
"What I really hate is when uploaders (or pirates as a wider term) try to make money on what they are doing," she said. "I think that I can share digital stuff made by others, but I shouldn't make money on it. That's totally unfair."
mercs213 and FitGirl said they don't make money from piracy, but uploading torrents and making games freely available has a financial impact on developers, even if the exact amount is largely unprovable. She claims it's not a big deal.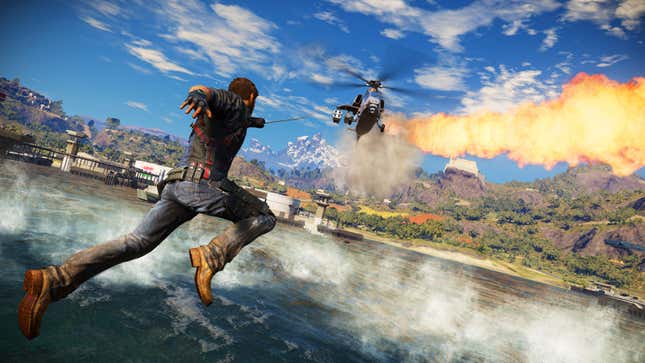 "That [impact] can only happen to some indie games," she said, "Of course, sometimes such thoughts visit me."

Lots of developers I've spoken to over the years would likely take issue with that statement. Just this week, the developer behind the popular Steam game Punch Club revealed more than one million people were playing their game, but only 300,000 had purchased legitimate copies.
In the near future, it might not matter what FitGirl or merc213 think about the game demos, piracy, or the presence of DRM. In February, I reported on the anti-piracy software from a company called Denuvo that's vexed hackers for some time. It's made games like Rise of the Tomb Raider and Just Cause 3 uncrackable for months. While torrents for these games exist, they're useless; no cracks exist to make them playable. It's the same for the new Hitman, Garden Warfare 2, Far Cry Primal, and other games.

One way or another, enough time will pass, and the games will be broken and pirated.
"It's part of the game," said FitGirl. "When you start making games—be prepared."