Pandemic's art director Chris Hunt found the inspiration for The Saboteur's main character at a concept artist convention, but not how you'd think.
Saboteur protagonist Sean Devlin may have been inspired by real-life Grand Prix motor racing driver and special agent William Grover-Williams, but Grover-Williams' look didn't quite fit what Pandemic was looking for in terms of a rugged, good-looking main character. Lead designer Tom French and Hunt explored the difficulty they had finding the right look for Sean Devlin during their "Rethinking The WWII Gaming Genre" panel at the San Diego Comic-Con this weekend.
After the original concept of Tom French wailing on an electric guitar was vetoed, the team tried for something a bit more period appropriate.
A nice look, but it was a bit too fragile for their liking.
Then, inspiration struck. Chris Hunt found their hero at a concept artist convention, but it wasn't a piece of art that caught his eye. It was this guy:
"Then we ran into this guy. He had the hat, he had the hair...even him walking around...he was the embodiment of what we wanted, so we approached him, got permission to use his likeness, and now we had the hero we were looking for."
G/O Media may get a commission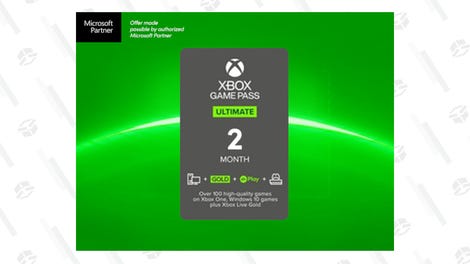 70% Off
Xbox Game Pass Ultimate Two-Month Subscription
The moral of this story? Always wear a kick-ass hat. You never know when you'll be asked to be the main character in a video game.