If there's ever been any doubt, this should settle it. Over the past decade, Nintendo hasn't been doing well in Japan – It's been dominating.
The Wii U is not exactly selling like gangbusters right now, but Nintendo's probably playing a long game. In this week's Weekly Famitsu, the magazine took a look at the top 100 selling games in Japan so far in the 21st century. The top 5 selling games? All Nintendo exclusives. In fact 9 out of the top 10 and 18 out of the top 20 selling games over the past 13 years are all Nintendo games.
1: New Super Mario Bros (DS,)
2: Pokemon Diamond/Pearl (DS)
3: Pokemon Black/White (DS)
4: Pokemon Ruby/Sapphire (Gameboy Advance)
5: Animal Crossing: Wild World (DS)
6: Brain Age 2: More Training in Minutes a Day! (DS)
7: New Super Mario Bros Wii (Wii)
8: Monster Hunter Portable 3rd (PSP)
9: Dragon Quest IX: Sentinels of the Starry Skies (DS)
10: Mario Kart DS (DS)
11: Pokemon Heart Gold/Soul Silver (DS)
12: Brain Age: Train Your Brain in Minues a Day! (DS)
13: Animal Crossing: New Leaf (3DS)
14: Wii Sports (Wii)
15: Friend Collection (DS)
16: Mario Kart Wii (Wii)
17: Wii Fit (Wii)
18: Dragon Quest VIII: Journey of the Cursed King (PlayStation 2)
19: Wii Sports Resort (Wii)
20: Pokemon Fire Red/Leaf Green (Gameboy Advance)
While it is worth noting that most of the top selling games are from previous generation consoles like the DS or Gameboy Advance, you can't deny Nintendo's ability to consistently make top-selling hits. Overall, 72 of the 100 games listed were for Nintendo consoles.
Weekly Famitsu also compiled a list of the top 10 selling games from last century which was a little more varied, though not all that much.
1: Super Mario Bros (NES)
2: Tetris (Gameboy)
3: Super Mario Land (Gameboy)
4: Dragon Quest VII: Warrior of Eden (PlayStation)
5: Final Fantasy VII (PlayStation)
6: Super Mario Bros 3 (NES)
7: Super Mario Kart (SNES)
8: Dragon Warrior III (NES)
9: Final Fantasy VIII (PlayStation)
10: Super Mario World (SNES)
And people wonder why Nintendo keeps churning out Mario games all the time.
ファミ通.com [ファミ通.com]
Kotaku East is your slice of Asian internet culture, bringing you the latest talking points from Japan, Korea, China and beyond. Tune in every morning from 4am to 8am.
G/O Media may get a commission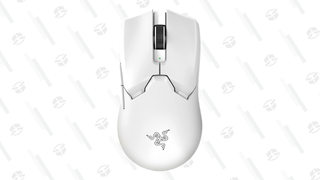 15% Off
Razer Viper V2 HyperSpeed Wireless Gaming Mouse
Pro gaming
ses a focus pro 30k optical sensor for unreal accuracy, is only 59g which puts little-to-no pressure on your wrists and allows for faster response times and longer sessions, has switches that last for 90 million clicks, has an absurdly fast wireless connection, and a battery life of up to 80 hours.
To contact the author of this post, write to cogitoergonihilATgmail.com or find him on Twitter @tnakamura8.