Mario & Sonic at the Olympic Games Tokyo 2020 is kicking it old school. The latest installment of the all-star mascot competition, due out November 5 for the Switch, adds ten sprite-based 2D events to its normal selection of 3D fare. Look at pixel Mario's tiny legs go!
Tears Of The Kingdom's Newspaper Questline And The State Of Hyrulean Journalism
I've not played any of the games in Sega's Mario & Sonic at the Olympic Games series. That might change with the reveal of the classic 2D events included in the latest installment. It's 8-bit Mario characters versus 16-bit Sonic and friends in a series of challenges giving off some serious Track and Field vibes.
Ten 2D events are included with the game.
100m
10m Platform (Diving)
400m Hurdles
Gymnastics - Vault
Judo
Kayak Single (K-1) 1000m
Long Jump
Marathon
Shooting - Trap
Volleyball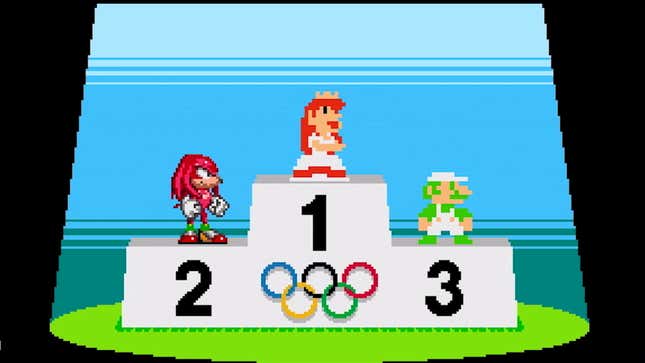 If only the entire game looked like this.