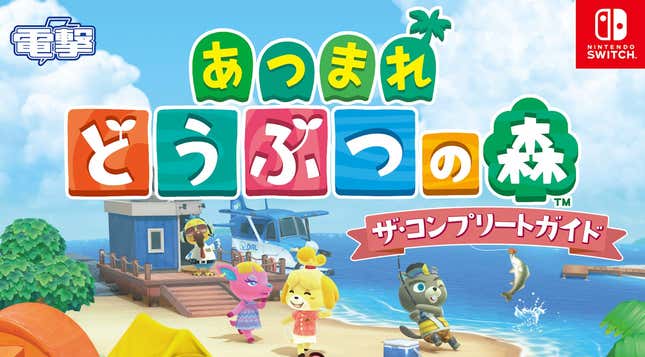 Animal Crossing: New Horizons is a smash hit in Japan. Some players aren't content to discover what's in the game on their own; they really want tips. A book's worth of them, and they'll willing to wait in line to get them.

The Week In Games: What's Releasing Beyond Diablo IV
There are three main New Horizons guidebooks on sale in Japan: one from game publication Dengeki, another Dengeki one with Amiibo tips, and finally, one from game magazine Nintendo Dream.
These are massive guides, with well-over 1,000 pages:
They look like dictionaries! This isn't unheard of for in-depth Japanese game guide books, especially for Animal Crossing.
While certainly not impossible to find, copies have been selling out in stores and online:
Today, the Kinokuniya in Shinjuku reopened after temporarily being shuttered. According to Sports Hochi, around 100 people lined up at the store to buy the Animal Crossing: New Horizons guidebook.
The guides are being resold online in Japan, which might (maybe?) explain the long line even as a state of emergency has been declared in Japan: