Don't think of Aliens: Colonial Marines February 2013 release date as a painfully long waiting period. Think of it as eight months to save up $99 for this freaking amazing collector's edition package.
It comes with a resin Powerloader statue in a limited edition Xeno Hive box. I could probably just stop writing here and no one would fault me for putting my $99 down. But there's more! Act now (or until preorders run out) and you can score a genuine-ish USCM Dossier, packing with a mission briefing, a schematic of the USS Sephora, a recruitment cart, a USCM graduation certificate, LV-426 recon photo, and iron-on USCM badges. Iron-ons? Who still uses irons? I'm sure you can microwave them on with a little water or something.
And that's just the physical stuff. Virtually the collector's edition grants players access to Ripley's flamethrower, a special USCM Firing Range level, Sonic Electronic Ball Breakers and Phase Plasma Rifle multiplayer weapons, and special customization options for your marines. Hell, you can even dress up as Private Hudson, Corporal Hicks, Private Drake and Sergeant Apone from Aliens.
Those of you on a budget can also secure the flamethrower, customization options, and movie characters by preordering the regular version of the game through GameStop, but with an eight month lead time I don't see how you couldn't scrounge up an extra $40 for the collector's edition.
G/O Media may get a commission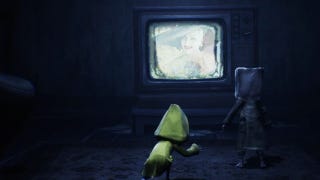 Horror Video Games to Play Leading Up to Halloween
Spooky and scary
Something video games have over their film counterparts when it comes to horror is the player's agency. Sure, watching the slasher claim their next victim can get a jumpscare out of you, but you know what's scarier? Knowing you had the power to stop it. Watching someone slowly open a door and enter a dark room is unnerving, but having to do it yourself will send shivers down your spine and paralyze you with fear.
Me? I just want the Powerloader. I predict I will possess it for a little over 24 hours before my wife-creature throws it away, tired of me waving it around and shouting "Get away from her, you bitch!"