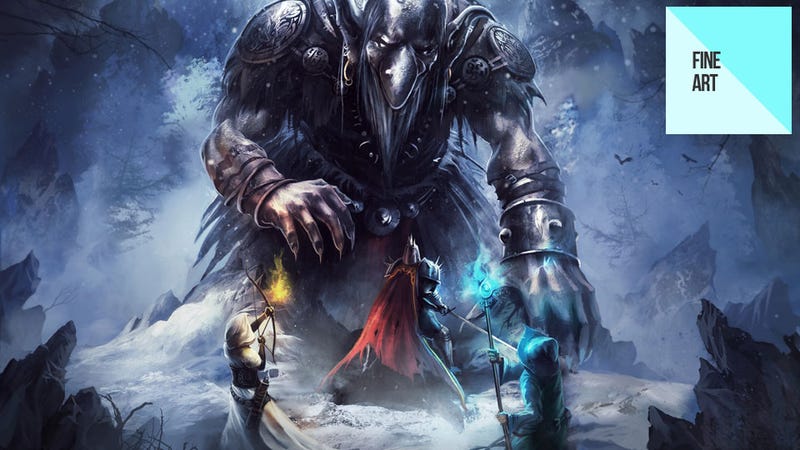 Fine Art
[Fine Art](https://kotaku.com/c/fine-art) is a celebration of the work of video game artists, showcasing the best of both their professional and personal portfolios. If you're in the business and have some art you'd like to share, [get in touch!](mailto:plunkett@kotaku.com)
Normally here on Fine Art, we showcase the fruits of video game artists working on titles that are already out. That's not the case today.
Instead, we're getting a look at the art of an upcoming title, and a beautiful one to boot: that of Trine 2, sequel to the wonderful 2009 co-op platformer Trine.
These images, some of the rough sketches and some of them large, detailed environment pieces, were done by Frozenbyte's concept artist Juhani Jokinen.
Currently in development at Frozenbyte, Trine 2 is due out next month on PC, Mac, PS3 and 360.
You can check out more of Jokinen's work at his personal site, linked below.
Art [Juhani Jokinen]
To see the larger pics in all their glory, either click the "expand" icon on the gallery screen or right click and "open link in new tab".
Fine Art is a celebration of the work of video game artists. If you're in the business and have some concept, environment or character art you'd like to share, drop us a line!
---
You can contact Luke Plunkett, the author of this post, at plunkett@kotaku.com. You can also find him on Twitter, Facebook, and lurking around our #tips page.