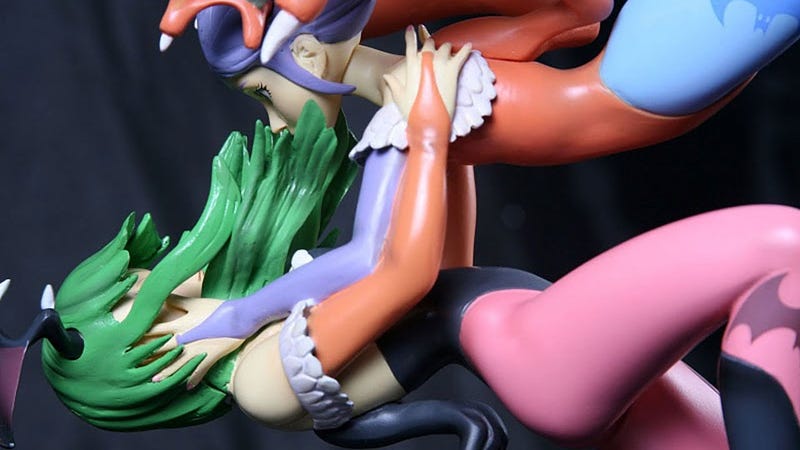 Toy company SOTA will be taking quite the exclusive to the San Diego Comic-Con later this month: this statue based on fighting game series Darkstalkers, showing Morrigan and Lilith in what they call a "loose embrace".
"Morrigan and Lilith fall, together, in a loose embrace, unaware of how much longer they have together" reads the item's press release. "Will they stay lost in each others gaze until it is too late?"
"Locked in their embrace, this Comic Convention Exclusive statue freezes in time a moment that Morrigan and Lilith wish to last forever."
It's like Capcom meets Days of our Lives. I love it.
You of course don't have to be at the show to get one; it's available for pre-order from SOTA's site for $160.