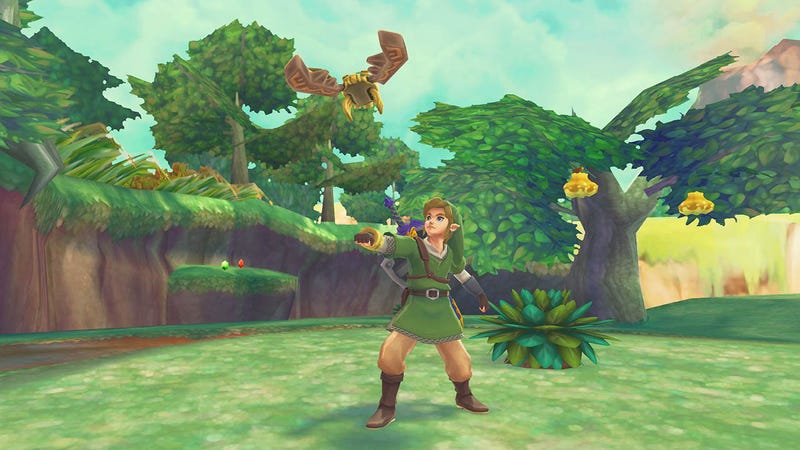 It would have been a blue Christmas without a new Zelda title under our Christmas Wii, but Nintendo comes through in the nick of the time, announcing a November 20 release date for The Legend of Zelda: Skyward Sword.
The largest Zelda adventure yet and the first designed solely for the Wii (Link's Crossbow Training never counted as anything), Skyward Sword is likely Link's last big hurrah on the Wii before Nintendo slaps a U at the end of it and makes it more powerful and expensive.
"The Legend of Zelda: Skyward Sword is the biggest game in the series yet," said Scott Moffitt, Nintendo of America's executive vice president of Sales & Marketing. "We've just scratched the surface of this massive experience, and we look forward to sharing additional details with fans as we approach the Nov. 20 launch."
Additional details are nice. Knowing when to schedule a week off from work is even nicer.
---
You can contact Michael Fahey, the author of this post, at fahey@kotaku.com. You can also find him on Twitter, Facebook, and lurking around our #tips page.